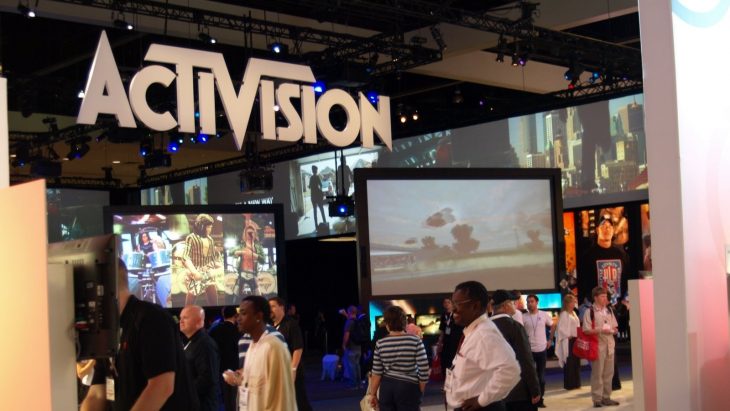 Floor plans for this year's E3 show have been released on the official website, showing where each company in attendance will be showing their games and services within the Los Angeles Convention Centre. However, it's been noticed that one of the largest publishers usually in attendance, Activision, has no allocated floor space.
An Activision representative has reached out to confirm that the company won't be participating in E3 in their traditional sense. However, they added that the company is planning to join in with E3 in a number of different activities.
Activision skipped E3 in 2008, and in 2016 did what they will be doing this year, holding meetings with partners in the rooms upstairs in the Los Angeles Convention Centre.
What the E3 2019 floor plans do confirm is that EA is once again participating in the event. The publisher has a meeting room booked at the Los Angeles Convention Centre, but no traditional floor space.
With no Call of Duty game announced as of yet, it could be that Activision is planning to announce the next game in the franchise much later than normal, and skip revealing any gameplay at E3.
Earlier in the year it was rumoured that this year's Call of Duty would be a Modern Warfare 4. The series was incredibly popular under the Call of Duty umbrella, but developer Infinity Ward moved to new storylines in both Call of Duty Ghosts and Call of Duty Infinite Warfare.
With a return to such a beloved series, Activision may be planning their own Call of Duty reveal event, taking place either before or after E3. If the game is revealed before it's likely that the new Call of Duty title would feature in Sony's own PlayStation event, given that the franchise releases maps first for PlayStation 4.
Every year the next Call of Duty game is usually leaked before it is revealed. By skipping E3 Activision may be hoping that they can avoid spoilers and announce the new title on their own terms. In the week before E3 most major games also see spoilers or leaks, ruining the effect of their initial reveal during the pre-E3 conferences. If Call of Duty can avoid that this year it would make the impact of the reveal much more exciting.