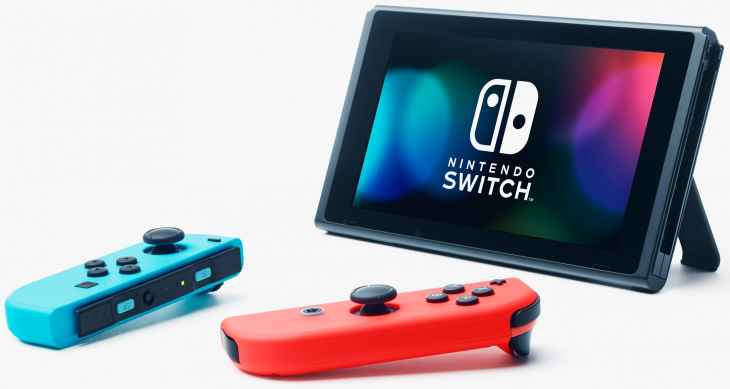 Reports suggest that a new, more powerful, version of the Nintendo Switch is in the early stages of development, but won't be ready for an official announcement anytime soon.
The report comes from Nikkei, a Japanese Business Journal, which was translated by USGamer. The report stated that the new version of the Nintendo Switch is more powerful, and once released will be sold alongside the current Nintendo Switch model as a premium option for consumers similar to the PlayStation 4 Pro and Xbox One X.
However, the report also stated that the new Nintendo Switch was causing some trouble with Nintendo. It went on to add that the operating system that the Nintendo Switch uses was the cause of these troubles, as it has become apparent that the software won't accept the new upgraded hardware as easily as it was first thought.
The report also said that Nintendo are experimenting with a number of different aspects for the new Nintendo Switch, from usability and image rendering, to an entirely new operating system. Nikkei were very clear that their sources weren't sure when Nintendo would be ready to move from the conceptual stage of development on this new Switch model to the prototyping stage.
A smaller budget-focussed Nintendo Switch model is also reported to be in the works by Nikkei. This model is said to be both portable and use the console's signature dock, which contradicts previous rumours, and has no such issues with its development.
Furthermore, this cheaper Nintendo Switch console will replace the current consoles available in stores. This will bring the price of the console down, helping Nintendo compete with the smaller models of other consoles, including the Xbox One S All-Digital Edition.
The Nintendo Switch is proving to be an incredibly popular console, and has boosted Nintendo's presence in the games market considerably since launch. A lineup of strong first and third-party titles have kept the Nintendo Switch relevant, but strong franchises such as Pokemon and Super Smash Bros have also aided its success. Bringing the cost of the base console down, and offering a premium console, can only help bolster its presence in the industry.