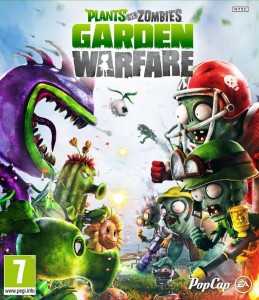 Publisher: Electronic Arts
Game Series: Plants vs Zombies
Platforms: PC, Xbox 360, Xbox One
Edition: Standard
Release Date: 28/02/2014
Age Restriction

: 7+
Barcode: 5030943112329
Languages: Subtitle only: English, French, German, Italian, Spanish, Portuguese. Xbox Live Gold required
Average Wholesale Prices

: For Annual Members only. Register to get access.
Selling Potential

: 4/10
---
Find Suppliers
For Annual Membership registered members. Please

Sign Up

or Register.
Plants vs. Zombies: Garden Warfare is 2014 release of Plants vs. Zombies franchise. The game is multiplayer third-person shooter, originally developed by PopCap Games and Published by Electronic Arts. Initially the games was announced only for Microsoft platforms, Xbox 360 and Xbox one, but later, was also announced for PC, PS3, and PS4 platforms. Players of the game can control zombies and plants. In multiplayer mode they can cooperate or compete, the game has four cooperative and 3 competing modes. At the time of the release the game was well received in averaging receiving around 7/10 score from different reviewers.
Related Products
---