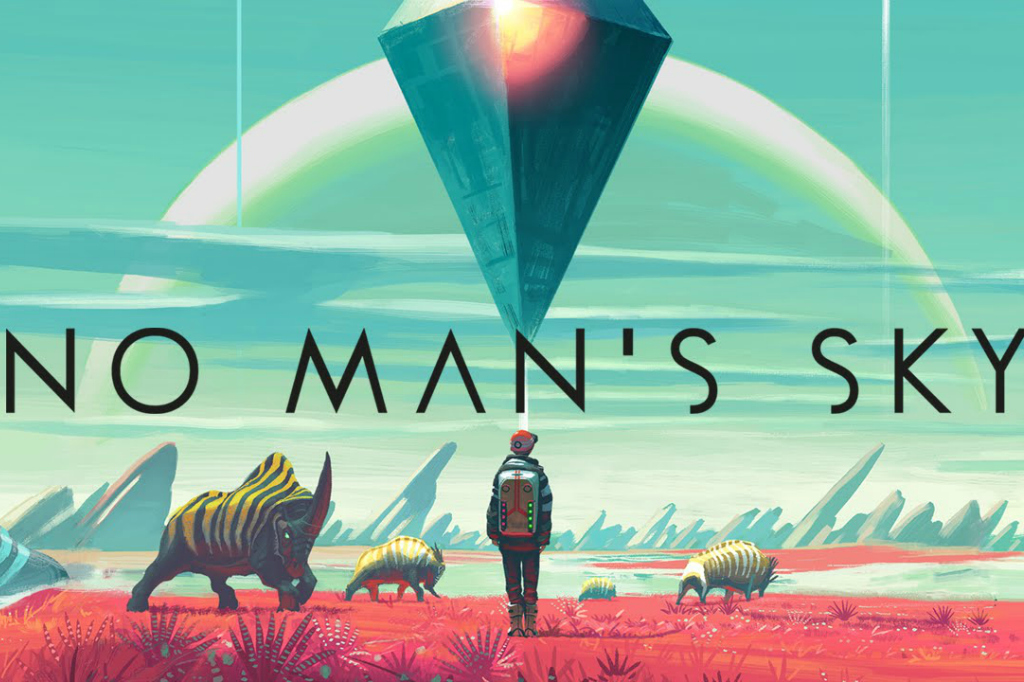 | Reviewer | Score |
| --- | --- |
| Metacritic (aggregator) | 71/100 |
| Amazon (customer reviews) | 3.6/5 |
| Gamespot | 7/10 |
| IGN | n/a |
| Polygon | 6/10 |
| Trusted Reviews | 7/10 |
| Time | 4.5/5 |
| The Guardian | 4/5 |
| Aggregate Score | 7.3/10 |
Hello Games' innovative space exploration game No Man's Sky hit the shelves on August 9, 2016, amidst a great deal of hype. Available on PS4 and Microsoft Windows, the game's USP is its procedurally-generated universe and the resulting 18 quintillion planets available for players of the game to explore. It seems safe to say that game critics won't be criticising No Man's Sky for a lack of ambition, let's take a look at what they have to say about PS4 version of the game.
Review aggregator Metacritic currently list the PlayStation 4 version of No Man's Sky with a metascore of 71 out of 100. At the time of writing this score is based on 37 reviews. Metacritic class 17 of these reviews as "positive" and 20 of them as "mixed." Perhaps tellingly, no reviews of the title sampled by Metacritic are classed as "negative," indicating that while No Man's Sky may not be a perfect game it is certainly not a poor game.
Time were among the most enthusiastic reviewers of the game. Awarding No Man's Sky a score of 4.5 stars out of 5, they praised the "cosmic carte blanche" created by the developers that allows players the chance to explore an entire universe. Time also noted that the game is very much an individual experience, with different players free to approach it in their own way, and indicated that they were "awestruck" by the scale of the game produced by such a small design team.
The Guardian: "No Man's Sky: beautifully crafted galaxy with a game attached"
The Guardian were also impressed with No Man's Sky and awarded it 4 stars out of 5. Like Time they praised the scale of the galaxy created through procedural generation and the freedom players have to act in this virtual universe. They did note that "the game that Hello Games has laid atop their incredible engine won't be enough for some people." While there is a semblance of a quest in the game – a story that encourages players to move towards the centre of the universe – gamers seeking a conventional playing experience may be disappointed. According to the Guardian, No Man's Sky may be a game for purists and sci-fi fanatics rather than a general audience.
Gamespot awarded No Man's Sky a score of 7 out of 10 and also praised its vast universe and the freedom it affords players. They did, however, note a drawback of procedural generation: that because everything in the game is constructed from a limited range of options eventually the player picks up on the lack of variation among planets and animals. Gamespot also felt that space battles lacked "excitement and depth" but praised the subtlety and thoughtfulness of the story in the game that players can follow if they choose.
Polygon: "Planets began to feel very same-y after I had visited half a dozen or so. I couldn't believe how soon I felt like I had seen everything it had to offer."
Polygon found a few more faults with No Man's Sky and only awarded it 6 out of 10. They echoed Gamespot's complaints about the limitations of the game's procedurally generated universe, reporting that after 10-15 hours of gameplay repetition among planets began to reveal itself, and also their complaints about the "mediocre" shooting action in the game. "No Man's Sky offers an incredible, impossible universe," Polygon reported, "but there's little to do within it."
Overall, critics felt that Hello Games had succeeded in delivering a new concept – a vast, procedurally-generated universe that offered freedom of exploration to players – but highlighted some limitations of this design model.