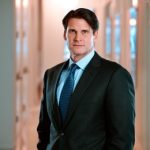 Karl Slatoff is the President of Take-Two Interactive. He has a Bachelor's degree from Kenyon College and an MBA Degree from Harvard University.
Karl Slatoff became President of Take-Two in May 2013. Before that, he was the company's Chief Operating Officer since October 2010, and prior to that, was Executive Vice President starting in 2008.
---
Profiles and Links:
---
Related News
Read all related news...