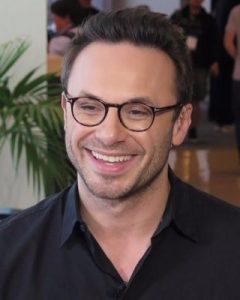 Brendan Iribe is an American game programmer, co-founder of Oculus VR, Inc, a company that is developing commercial version of Virtual Reality (VR) head-mounting display technology. Mr. Iribe together with Palmer Lucky founded Oculus VR in August 2012.
Brendan Iribe was born on August 12, 1979 in Maryland, and briefly attended the University of Maryland, College Park before dropping out to do freelance work as a programmer. In the following years, he became the co-founder and CEO of Scaleform Corporation, a company that provided middleware to game developers, and contributed to the user interface of the game Civilization IV.
In 2011, Scaleform Corporation was sold and absorbed into Autodesk Gameware. After his company's dissolution, Iribe briefly worked at Gaikai as a product team lead, before encountering Palmer Luckey, a young computer whiz and the inventor of the Oculus Rift.
Iribe first saw Luckey's Oculus prototype in its rougher, preliminary stages, but was impressed with the idea and the technology behind it. When Luckey began a Kickstarter campaign to fund its development, Iribe donated several hundred thousand dollars and later partnered with Luckey on the project, co-founding Oculus VR, Inc. to formalize its development and production. At its conclusion, the Oculus Rift Kickstarter was the most successful in the website's history, taking in more than $2.4 million in donations. In March of 2014, Oculus was acquired by Facebook for $2 billion, establishing the company as a competitive and established power in the video game industry and accelerating development and production of the Rift.
Iribe holds the position of CEO at the Irvine, California-based Oculus VR. The first Rift headsets became available to pre-order on January 6, 2016, and they are set to hit retail shelves later in 2016.
Jobs
| From | To | Company | Position |
| --- | --- | --- | --- |
| February 2005 | Present | BIG Ventures | Managing Partner |
| August 2012 | October 2018 | Oculus VR | CEO |
| June 2011 | August 2012 | Gaikai | Chief Product Officer (CPO) |
| March 2011 | June 2011 | Autodesk | Scaleform, Media & Entertainment |
| February 1999 | March 2011 | Scaleform | CEO |
---
Profiles and Links:
---
Related News
Read all related news...