Country: Poland
Company: CD Projekt Group
Position: President, Joint CEO
Education: Warsaw University Faculty of Physics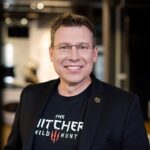 Adam Kiciński is President and Joint CEO of CD Project Group. He has been in this position since 2010. Before that Adam Kiciński has been the CEO of the development arm of the company, CD Project Red for six years, since 2004. He studied physics at Warsaw University but has not graduated. Adam Kiciński is the first employee of CD Project, originally hired in 1994 and happens to be the brother of one of the two co-founders of the company, Michał Kiciński.
---
Profiles and Links:
---
Related News
Read all related news...