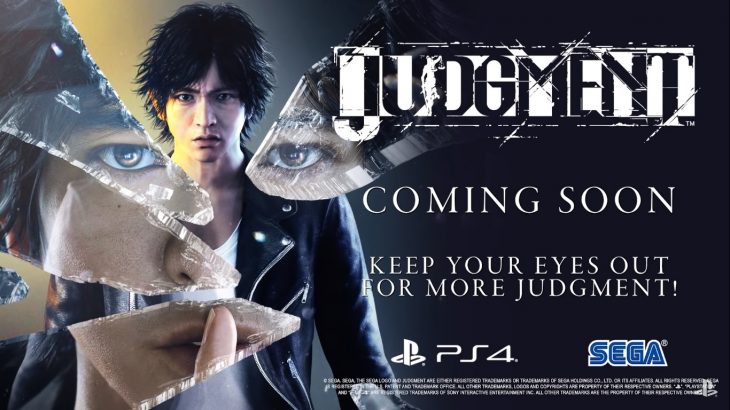 After one of the game's performers was arrested on alleged drug charges, the Yakuza spin-off title, Judgment, will return to shelves in Japan in July. When it eventually goes on sale again the game will have been absent for four months after its original launch date.
Sega told press that the event was highly regrettable. They added that they had seen reports that the actor playing Yakuza Kyohei Hamura, Pierre Taki, had admitted to taking cocaine. As a result of these reports, and Taki's admission, the publisher decided it was best to pull Judgment from both physical and retail storefronts until further action could be decided upon.
Now Sega has confirmed that a new version of Judgment will be coming to storefronts in Japan to replace the original version on July 18, 2019. The new version features a new actor's likeness and voice for Yakuza Kyohei Hamura has been added to the game. The new actor also plays the same character in the international version of Judgment, which goes on sale on June 25, 2019.
Once the announcement to withdraw Judgment from sale in Japan was made, 97 percent of Sega's stock of the game was quickly sold out. Chief Creative Officer for Sega, Toshihiro Nagoshi, told press that he was saddened by the fact that there was a last-minute surge in sales once the controversial news surrounding the game had broken. He wondered why people didn't simply go out and purchase the game in the first place, as it reached third place in Amazon's best-selling games list.
Nagoshi went on to say that he understands why the decision to withdraw the game from sale was made. If the game had been released much longer ago the situation wouldn't have mattered as much. But as the situation stood, it was something Sega felt that they had to do for the game's, and their own, reputation.
Judgment is part of Sega's plan to turn around their year-on-year drop in profits of 62 percent. The game is part of their strategy to capitalise on new and existing IPs with both sequential entries and spin-off ones that build on current universes.