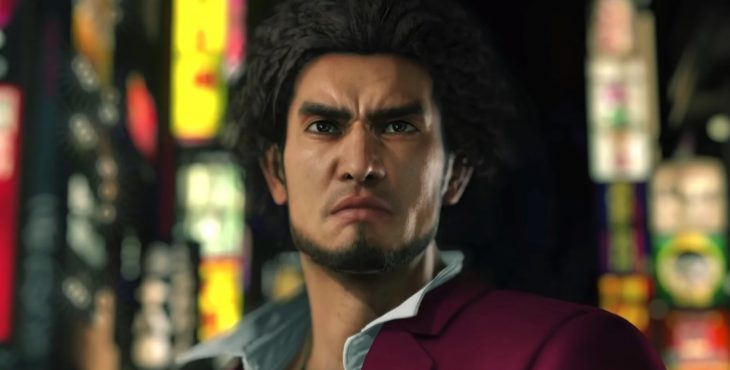 Sega has announced Yakuza 7 and revealed some gameplay for the brand new title, which indicates a very new direction for the series.
Kazuma Kiryu's story was finalised in Yakuza 6, meaning Yakuza 7 stars a brand new protagonist. The official title of Yakuza 7 roughly translates to Yakuza 7: Whereabouts of Light and Darkness, though this will almost certainly change when a western version is confirmed.
Yakuza 7's protagonist is Ichiban Kasuga, and the game's setting is Yokohoma. However, the biggest departure from the rest of the series is the switch from brawling combat encounters to a new turn-based combat system.
The gameplay for Yakuza 7 shows Kasuga emerging after an undetermined amount of time in jail. Now he must work his way up from the bottom of the social pile, in a world that's been said to be three times as large as Kamurocho, the primary setting of the previous Yakuza games.
Unfortunately, the trailer shows none of the turn-based combat gameplay, but screenshots have emerged that detail it in full. The screenshot shows what you would expect from any turn-based combat encounter, a group of enemies with health bars, each of which can be selected in order to target them. At the bottom of the screen is the character roster, in this case four including Kasuga, indicating which character's turn to fight it is.
This isn't the first time Sega has shown a turn-based Yakuza game. In April this year they released an April Fools video of a turn-based Yakuza game, which as it turns out was Yakuza 7. Watching the video today, having seen the trailer for Yakuza 7, this is glaringly obvious.
The Yakuza series started with a small group of dedicated players who fell in love with the Japanese setting, and huge number of side activities that could keep them busy for hours on end. The fan base has grown exponentially over the years, resulting in the long-running Yakuza series, with each game starring the same protagonist.
Yakuza 7 has been highly-anticipated by Yakuza fans since the launch of Yakuza 6. Many would have preferred to see this game release instead of the spin-off that launched earlier this year, Judgement.
Yakuza 7 is expected to be released on January 16, 2020, in Japan, with a western release to follow later in the year.