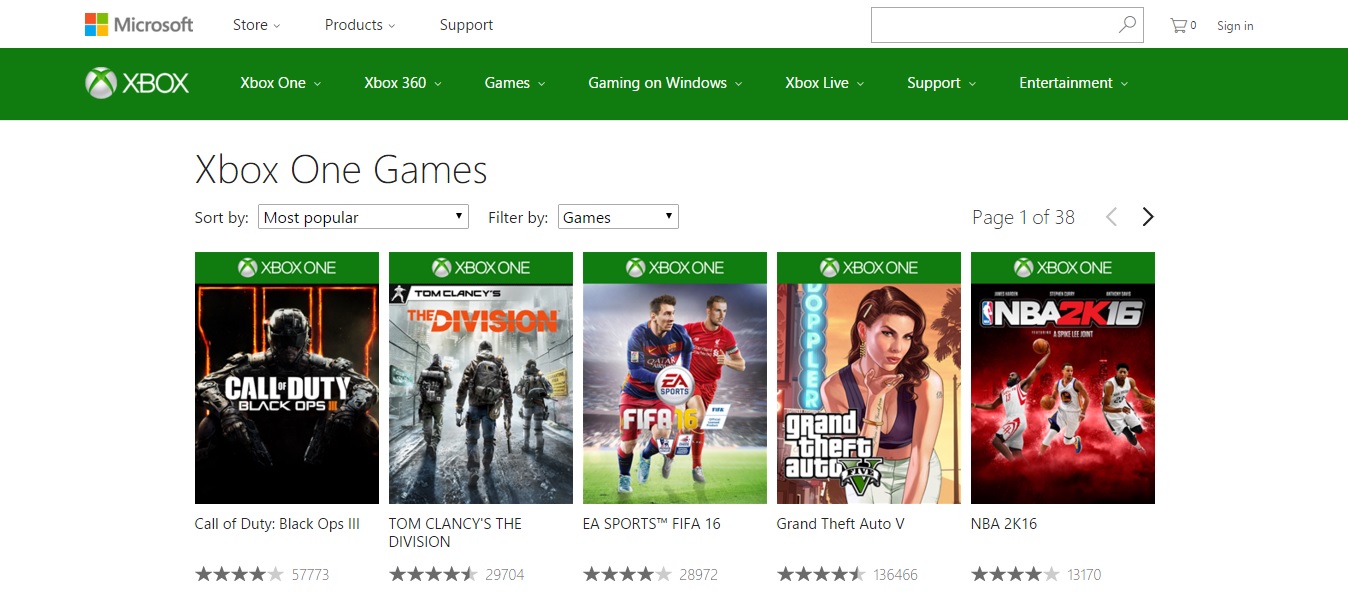 Microsoft is sending out a survey to Xbox One owners in order to examine opinions on a digital 'buy back' program, which would allow gamers to return completed titles for store credit.
The survey, shown in the Neogaf forum and reported by MCV, included the question that asked if gamers would be interested in such a scheme.
Xbox's question was as follows:
"If the console digital games store for the console you owned offered customers the option to "sell back" their digital games to the store for 10% of the purchase price in store credit, would you be interested in such an offer?"
Such a digital trade-in scheme would let Xbox gamers return their used games for store credit funds, which can be spent on new games or content. This would work in much a similar way to certain high street retailers which allow for customers to sell their second hand games.
For a cut of only 10% of the game's original store price players who make use of such a service would only receive around $5 to $6, which is quite a way away from a game's RRP of $50 to $60. However, for many gamers who are pressed for hard drive space and have finished games that sitting there unplayed, such a service will likely be welcomed.
In the Neogaf forum thread in which the post was made, the majority of posters seem unimpressed by Microsoft's suggested program. Most posters criticized the 10% buy back price, with some suggesting that 20% or 25% would be more acceptable. One suggested that the ability to lend or gift games to friends would be preferable.
Other questions in the survey asked about what kinds of things gamers dislike about purchasing digital games, how frequently they share games with people outside of their household and whether digital buy back would make them more likely to purchase digital content.
MCV noted that digital game trading was a feature originally planned for the Xbox One back in 2013. This survey clearly suggests that Microsoft is looking into the possibility of such a feature to come in future updates. However, Microsoft will most likely need to think about a more attractive price than a couple of quid.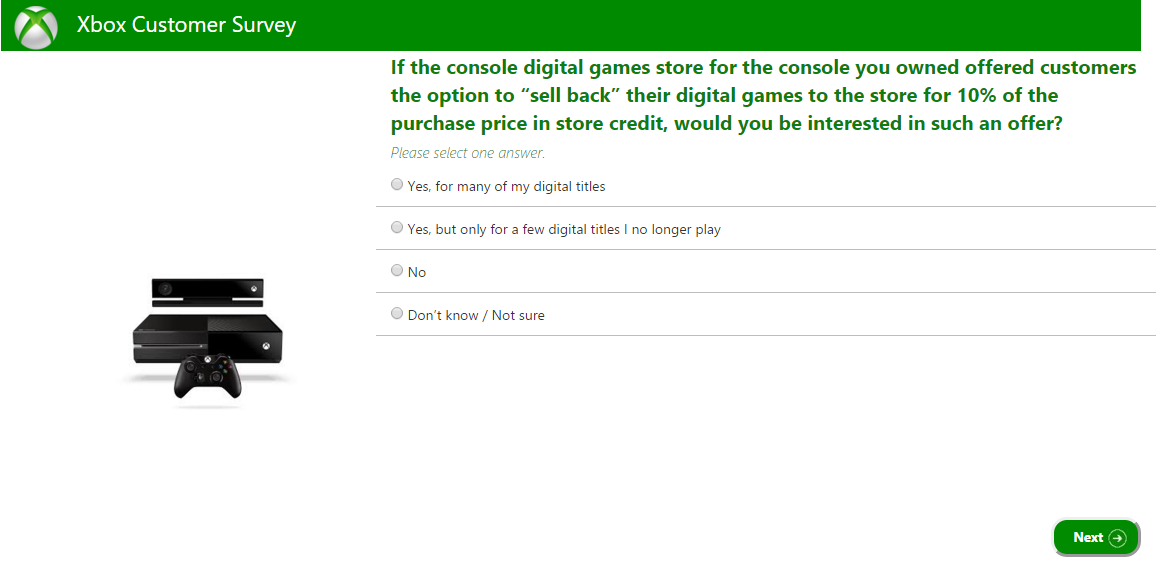 Related Topics:
Digital Distribution
,
MCV
,
Microsoft
,
Xbox One
---