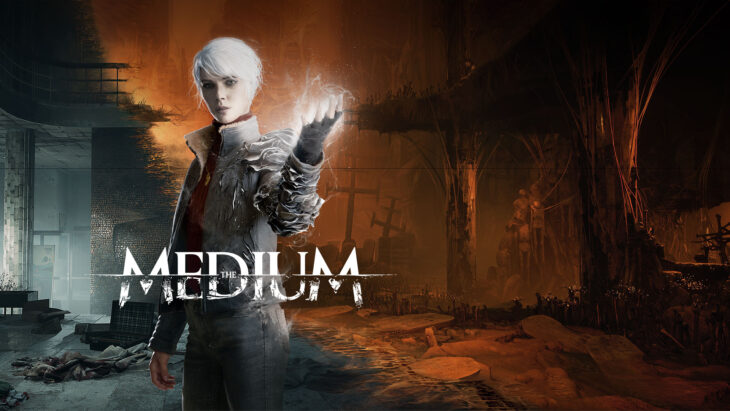 This week it was confirmed that The Medium is coming to PS5. The game has been exclusive to Xbox Series X/S since launch, but now it's making the move to other platforms in order to broaden the player base.
Bloober Team made the announcement after the Bethesda + Microsoft E3 2021 conference. It seems as though there's no issue with the exclusivity deal that the game had on Microsoft's platform. However, time-limited exclusivity deals are usually limited to a minimum of one year. The Medium launched on January 28, 2021, so this won't be anywhere near that.
The release date for The Medium on PS5 is currently set at September 5, 2021. The game is so complex, according to Bloober Team, that it simply isn't possible to get it running on older consoles. This is due to the nature of running two game worlds at once, which is how the bulk of the title is displayed.
Bloober Team is partnering with Koch Media on a physical release for the title too. This will be released for PC, Xbox Series X/S, and PS5 on September 3 as well. The physical release is important for collectors and game preservationists who want to get their hands on as many physical games as possible.
The Medium had a lot of players at launch because it was on Xbox Game Pass. The critical reception was rather mixed though. Puzzles take place between the two game worlds, one in the real world and one in the spiritual world. While it's an interesting concept, it didn't hit home with everyone. The fact that it's a horror title also shrunk its appeal with many players.
However, The Medium will be a welcome addition on PS5 as another title that's only for current-gen consoles. There are still too few of these, and those that always provide the best experience possible on the platforms.
The Medium will now be launching on PS5 at a time when a number of other big games are on the way. This could impede the number of players who invest in it. There's also the fact that on Xbox Series X/S and PC, this game was free to download, while on PS5 it will come at a cost.