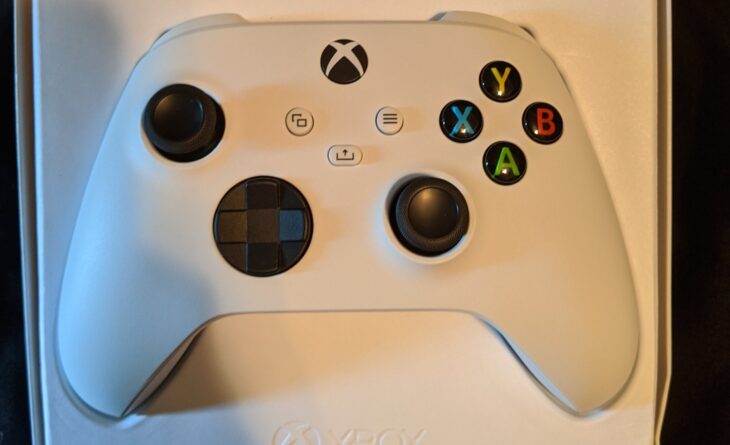 A newly leaked Microsoft controller may well have revealed the long-rumoured less powerful next-generation Xbox console, the Xbox Series S.
A user on Twitter found an Xbox One X controller for sale on OfferUp for about $35. They shared photos of the controller online, because it's said to work with both the Xbox Series X and Xbox Series S, only one of which has been revealed. The color is labeled as Robot White.
The Verge claimed that they were able to confirm that this controller was real, though few other details have actually been shared.
The only version of the new Xbox controller to be revealed so far is a black version. This would be the first white version, and somehow it has popped up as an item for sale listing an unannounced console.
The Xbox Series S, as it appears to be called, is rumored to be Microsoft's second console that will also launch this year. This next-generation console would be the discless version, and have less powerful components, making it cheaper.
This would be the equivalent of the Xbox One S, or Xbox One S All-Digital Edition. These less powerful versions of the console are cheaper and more widespread as a result. The Xbox One X offers a premium gaming experience, though that does come with a premium price tag.
In 2019 it was thought that this less powerful new Xbox was codenamed Lockhart. However, since the announcement and reveal of the Xbox Series X, interest in this console has ebbed somewhat.
Sony has revealed both a discless version of the PlayStation 5, and one with an optical drive. It's possible that Sony revealed both of their consoles at once to beat Microsoft to the punch. It's also possible that delays caused by the coronavirus (COVID-19) have prevented the Xbox Series S from being produced as fast as the more powerful counterpart.
As holiday 2020 draws closer and closer, Microsoft will hopefully reveal more about their next-generation console offering. We still have no price on either the Xbox Series X or PlayStation 5, but a second, much cheaper, Xbox might make the Xbox Series X seem more appealing.