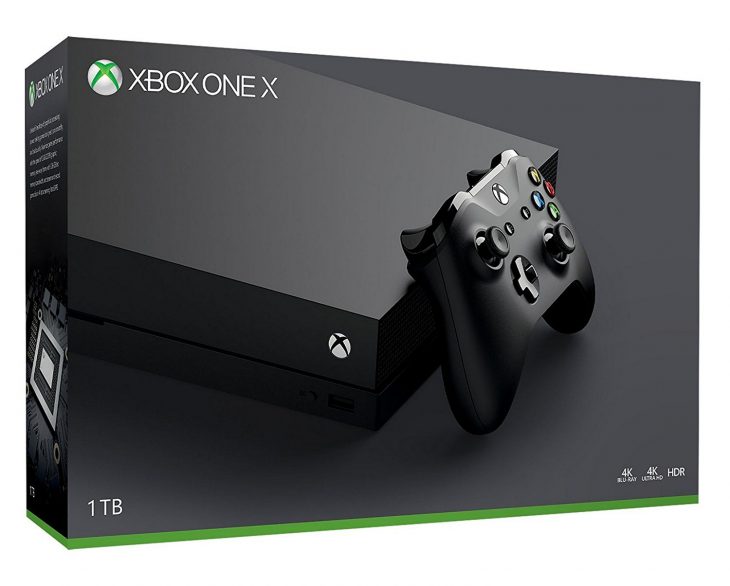 The highly anticipated new console from Microsoft, the Xbox One X, launches today. Finally fans are able to get their hands on what Microsoft is calling the most powerful home console on the market, demonstrating the same level of graphic fidelity and playability as a gaming PC.
A number of games have been enhanced for the Xbox One X, making them look far better than they did at launch. There are apparently around 100 games so far that have been upgraded for the Xbox One X including Sonic Forces, Need for Speed Payback, L.A. Noire, Gears of War 4, Diablo 3: Reaper of Souls – Ultimate Evil Edition, Killer Instinct, World of Tanks, and Outlast 2.
Microsoft has said that the Xbox One X is for the discerning connoisseur of gaming, meaning that this definitely isn't a console for everyone. More to the point Microsoft isn't trying to market the console as something every gamer needs, as it's designed for those who want the very best experience from their console gaming.
The Xbox One X costs US $500/£450/AU$650, which is quite steep for a console when you consider that the Nintendo Switch can be purchased with games for around £300. The differences between the Xbox One X and competing consoles however is in the detail.
The Xbox One X is built for 4K gaming, something only gaming PCs or the Playstation 4 Pro can also offer consumers. With 4K televisions getting cheaper as the technology becomes more prevalent, this is now a growing need among gamers as they upgrade the screens they play on. Furthermore the console will also play Blu-ray DVDs in 4K, a feature only Xbox consoles currently offer to those looking to purchase a console.
Some fans in the UK are currently experiencing delays in their Xbox One X console deliveries. The issue seems to be focussed around the Project Scorpio edition of the Xbox One X, which was a very limited variant of the console with custom casing and colouring to reflect the console's project name. Microsoft have said that they intend to fulfil the orders but unexpected fluctuations in supply and demand have led to this unfortunate situation.
Wholesale stock is available to order from selected wholesalers and distributors.