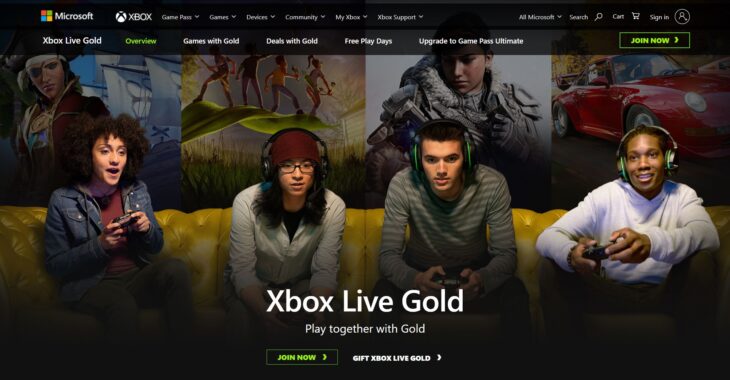 From yesterday, Xbox users no longer require an Xbox Live Gold subscription in order to play online free-to-play games. Up until now it's been impossible to play an online free-to-play title such as Call of Duty: Warzone without a subscription to the service.
As a result, more than fifty free-to-play games will now be available for all users to download and play regardless of whether they have a subscription or not. It marks the end of a very long era that saw this requirement restricting those who couldn't afford the cost of Xbox Live Gold.
Xbox Live has evolved over the years. Initially, an Xbox Live account was required to access anything online. That then expanded to include Xbox Live Gold, which allowed you to play online in any game.
With the success of Xbox Game Pass, and Xbox Game Pass Ultimate which includes Xbox Live Gold, there's now very little reason to maintain this restriction. After all, if a user is already paying a subscription, they don't then want to pay for a second one if they don't have to.
Microsoft has been testing the requirement's removal with the Xbox Insiders program, and has now decided to roll it out for all users. Initially, some games such as Call of Duty: Warzone and Destiny 2 needed an update in order for the new functionality to work. Thankfully, they've both been updated and are now completely free.
In addition to removing the requirement for Xbox Live Gold. Microsoft has made Looking 4 Groups and Party Chat free for all users as well. These services are used to talk with others in a game, and get together with others as a group regardless of where you are in the world, or what game you're playing.
Finally, Microsoft is now offering a one-time refund to users that have had an Xbox Live Gold subscription purely to play free-to-play games. This will be assessed on a case by case basis, but as long as users haven't played anything else online, they should see their subscription cost refunded.
The one thing this doesn't change is access to the massive catalog of titles on Game Pass. A subscription is still required to access any of the content in this very separate service.