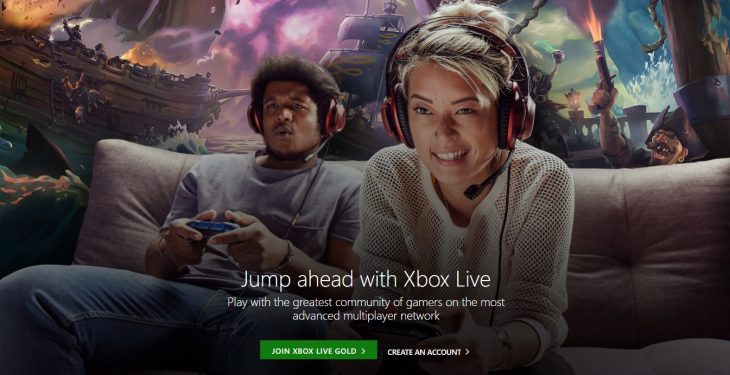 Microsoft appear set to increase the price of their Xbox Live Gold subscription service in the UK by £10 a year (based on a 12 month subscription).
UK users of the service have been sent e-mails outlining the price changes. The headline rise is a jump from £39.99 to £49.99 for those who subscribe for a period of 12 months.
Monthly subscribers to Xbox Live Gold will see the price rise from £5.99 to £6.99 and three-month subscriptions will increase from £14.99 to £17.99.
The only subscription rate that will remain constant is a six month subscription, which will continue to cost £29.99.
Microsoft have been a little bit evasive on the exact reasons for the change. Speaking to Eurogamer the company explained that the changes were to "address changing market conditions."
However, in the e-mail to customers outlining the changes the company made no mention of market conditions. Rather, they stated that they hoped to "ensure gamers have consistent pricing for Xbox Live Gold across Europe" and spoke of aligning the UK with "changes we made in the region in 2016."
One thing the Xbox Live Gold subscription is aligned to now is the pricing of Sony's PlayStation Plus Service. Like Xbox Live Gold, the PlayStation Plus service allows gamers to play online multiplayer and provides them with free or discounted access to a catalogue of games.
The new Xbox Live Gold subscription costs will take effect from May 8, 2019. Crucially, however, this is only for newcomers. Those with existing Xbox Live Gold subscriptions will not pay the higher prices until August 7, 2019.
Whether you wish to join or renew an Xbox Live Gold subscription, doing so before the relevant date could save you a little money.
There have, additionally, been rumours that Microsoft plan to merge Xbox Live Gold with the Xbox Game Pass service. According to The Verge this new joint subscription would cost $14.99 per month (equivalent to £9.99 or £10.99 in the UK).
At present, however, this is just a rumour. The Xbox Live Gold increases are confirmed and will take effect shortly.