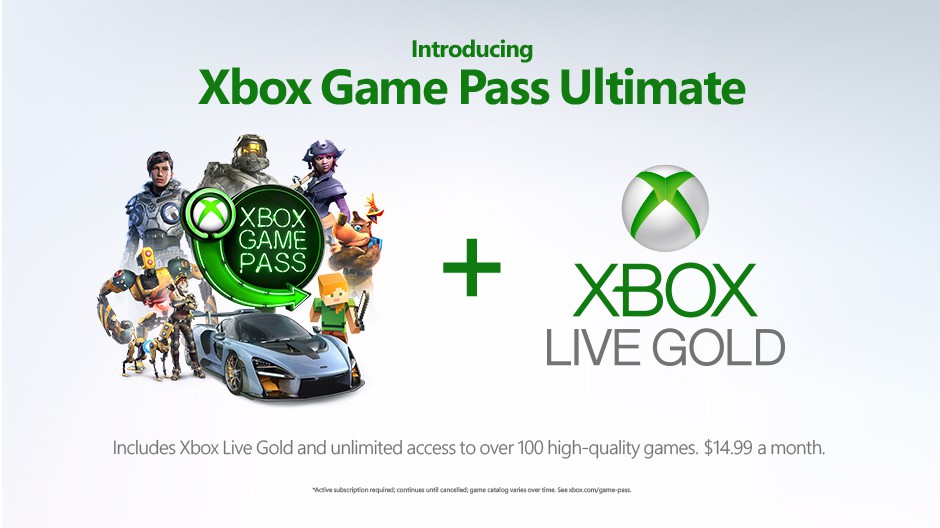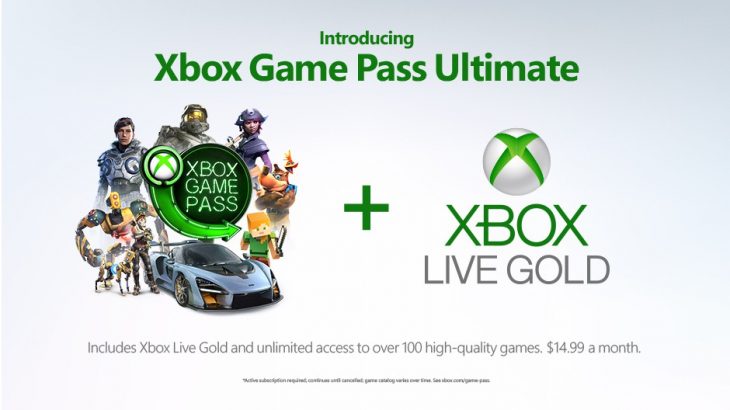 Last night during Microsoft's Inside Xbox event the company announced a new type of live service subscription, the Xbox Game Pass Ultimate.
The Xbox Game Pass Ultimate combines Xbox Live Gold, the service required for Xbox users to play their games online with others, and the Xbox Game Pass, the subscription service that provides access to 100 games that change on a regular basis.
The new service will cost $15 a month, offering a saving on both services when purchased individually. An Xbox Live Gold membership costs $59.99 for a year, which in itself is a discount on the cost if purchased monthly for $9.99 each month. The Xbox Game Pass usually costs $9.99 a month, bringing the total cost of these services to roughly $179.87 per year, or $239.67 if purchased monthly. The yearly cost for the Xbox Game Pass Ultimate will be $180, but that cost still offers a saving on the total cost of both services if Xbox Live Gold was being paid for on a monthly basis instead of a yearly basis.
The introduction of the combination subscription service seems to be more of an offer to combine the payments that Xbox gamers are making each month or year. The Xbox Game Pass Ultimate certainly simplifies the process, as well as unifying both the monthly game service and online multiplayer access, meaning subscribers won't be caught out when playing multiplayer games on the Xbox Game Pass list.
When the service launches later this year, any current subscribers to Xbox Game Pass or Xbox Live Gold will be able to upgrade their subscription, putting any money they've paid towards the Xbox Game Pass Ultimate cost.
The announcement of the Xbox Game Pass Ultimate came alongside that of the Xbox One S All-Digital Edition. Both the new console and this service seem to go hand in hand, although they won't launch at the same time. Rumours seem to suggest that Microsoft is moving towards a more digitally-focussed future, which both of these announcements back up.
As of yesterday members of the Xbox Insider program had begun testing of the Xbox Game Pass Ultimate.