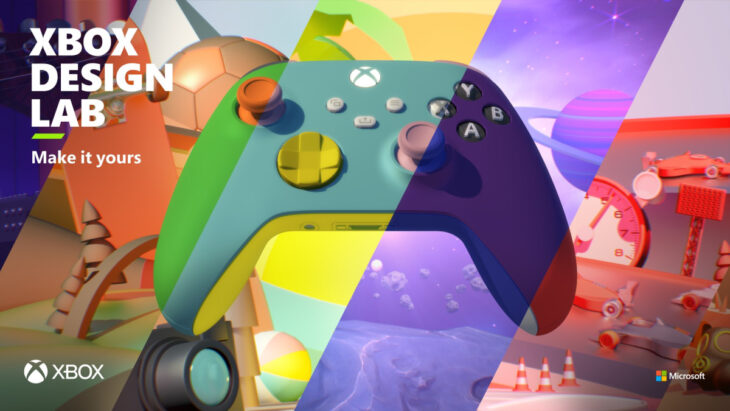 Microsoft has announced that Xbox Design Lab is back. The service was closed prior to the launch of the Xbox Series X/S, but now it's open again for customers to create their very own custom Xbox Wireless Controllers.
Xbox Design Lab's return sees some features removed. It's only possible to use solid colors on the controllers, meaning there's currently no gradient settings to change around to create a truly unique controller.
Instead, users can change the color of every aspect of the controller and add an engraving to the back. However, there's no way to ensure that someone else doesn't create the exact same design as you.
The service was paused last year as Microsoft launched its new consoles. The new service now offers users the ability to customize controllers for those devices, something that may contribute to the lack of customization options.
A nice touch to the service is that most of the colors on offer use recycled plastic. It's also possible to make something that is fairly original, but again, it could be copied by anyone.
The biggest disappointment for fans is that they can't create a much more individual device. Recently, Microsoft revealed its pride controller, an Xbox Wireless Controller that was exclusive to influencers. It was made for pride month, and seems like it won't ever be available to purchase.
That controller featured the sorts of designs that consumers want to make on their controllers. As the service stands, players will end up paying much more for a controller in their own design, despite it simply being a color change.
Microsoft has been launching new controller variants regularly since the Xbox Series X/S came out. A neon design was sent to key influencers before going on sale, so it's still possible that the pride design will be offered to everyone. It's also possible that the deeper customization options will become available to all fans in the future as the service develops.
Currently it will cost users $69.99 for a customized controller with $9.99 extra for an engraving. Comparable to the prices of other non-standard controllers on the market, or third-party offerings.