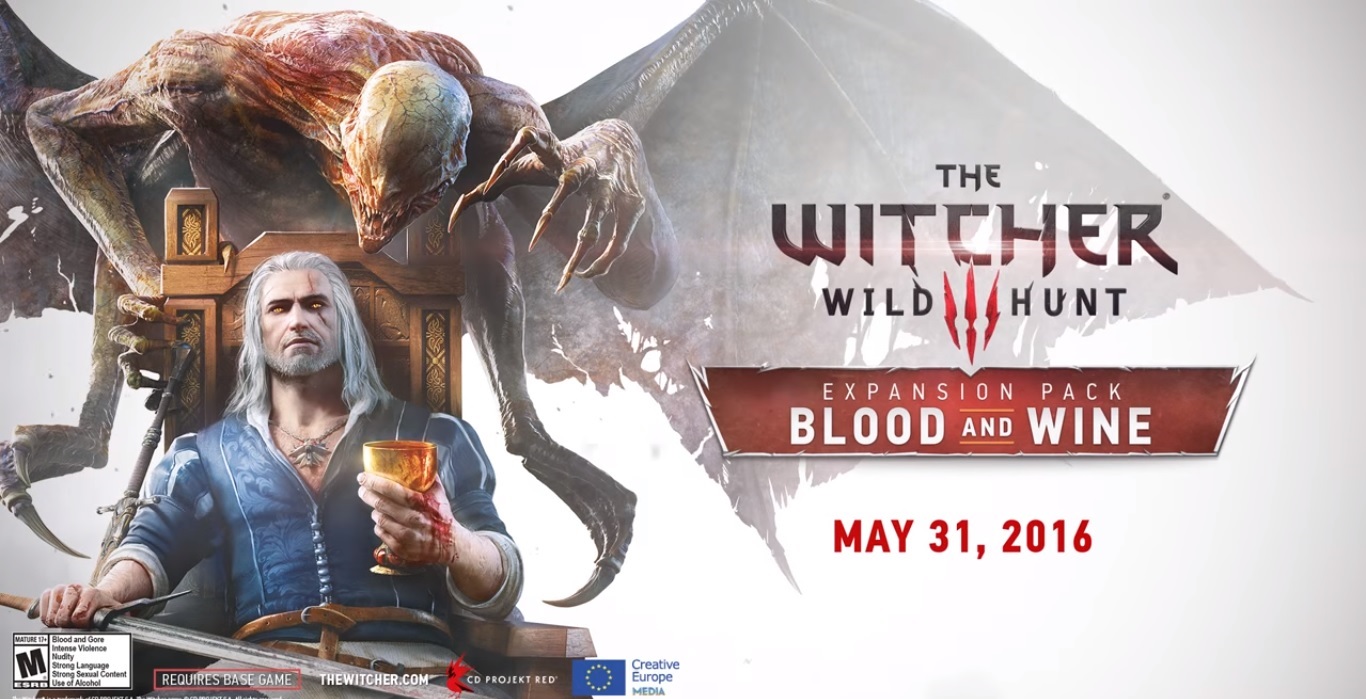 Polish developer CD Projekt RED has just released a teaser video for their upcoming second expansion to their RPG magnum opus, The Witcher 3.
Posted to the official Witcher Youtube page, the trailer reveals details about the Blood and Wine expansion DLC. Players will, for one final time, take up the mantle of the infamous monster hunter Geralt of Rivia in a brand new chain of quests that will take place in the distant land of Toussaint, far removed from the imperial warfare in which the main game takes place.
Clocking in at an expected thirty hours plus, Blood and Wine will see Geralt investigate the mystery of a marauding monster. The expansion promises to be 'full of dark deeds, unexpected twists, romance and deceit'.
A user on the Neogaf forums posted a summary of all the main pieces of information about the expansion. A total of 14,000 lines of dialogue have been recorded for over ninety new quests, which will take place in a large environment packed with more than forty points of interest.
One hundred individual pieces of armour will be available, along with a new Grandmaster Witcher armour class, armours from the previous two Witcher games and more than thirty new weapons. Twelve new mutation abilities will be included along with an increase level cap of 100.
In addition to the aforementioned new features, Geralt will be able to access and develop his very own vineyard home base, called Corvo Bianco. Players will be able to invest currency in order to renovate—and presumably expand—the base.
The game's user interface has also been significantly redesigned. The new UI will allow players to rotate the model of Geralt in the stats screen to view his armour and equipment. Books will be moved from the inventory to the separate glossary section. The fish-eye style effect that occurs by using Witcher senses will now be optional.
In recent news, The Witcher 3 became the most critically acclaimed videogame of all time as a result of earning the most ever Game of the Year awards.
Blood and Wine will release on 31 May.
Related Topics:
DLC
,
The Witcher 3: Wild Hunt
---