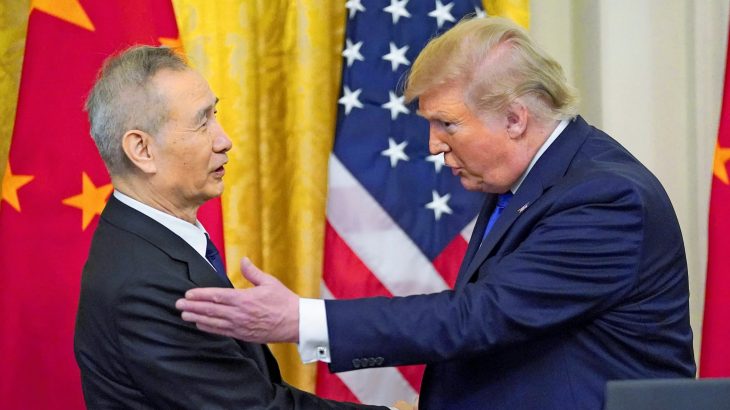 Image source: Financial Times
Earlier this month, tensions began to ease between the US and China, resulting in a number of trade tariffs being taken off the table indefinitely. This comes after an agreement between US President Donald Trump and Chinese Vice Premier Liu He was reached recently.
Among the tariffs being taken off the table was the 25 percent import tax on consoles that was proposed last year. Sony, Nintendo, and Microsoft have collaborated on figures to demonstrate that more than 96 percent of all consoles that were imported to the US in 2018 came from China. This shows what an extreme impact the tariff would have had on the games industry economy, and the cost of consoles to consumers.
Even though the tariff has now been taken off the table, Microsoft, Sony, and Nintendo have all reportedly scaled back production of consoles in the region as a result of the proposed tariff's announcement.
This news comes at a good time for the games industry. With news of a Nintendo Switch Pro launching this year, as well as the confirmed launches of both the Xbox Series X and PlayStation 5, the implications of the tariff would have been huge.
At the time of the tariff's proposal. May 2019, Microsoft, Sony, and Nintendo wrote a joint letter to those involved to explain how the new tariff would cause disproportionate harm to the industry.
Luckily for these companies, the tariff was never enacted, and now the threat of it hanging over their heads is gone. Had the tariff been put in place, then the companies would have had to wait for it to be reversed by the government before console manufacture became viable again in China.
Even with the tariff taken off the table, the US has other tariffs on two thirds of all goods that are imported from China. Consoles may not be affected, but plenty of other products within the games industry can be. As the industry grows to encompass more products, particularly when merchandise is involved, it's only a matter of time before production needs to be relocated or stopped for certain products, as these tariffs come into play.