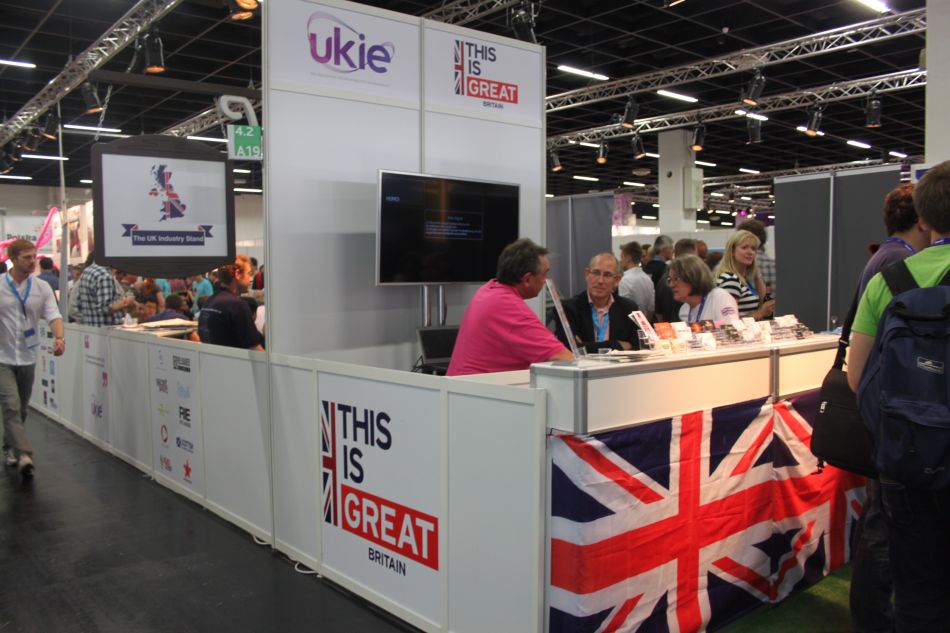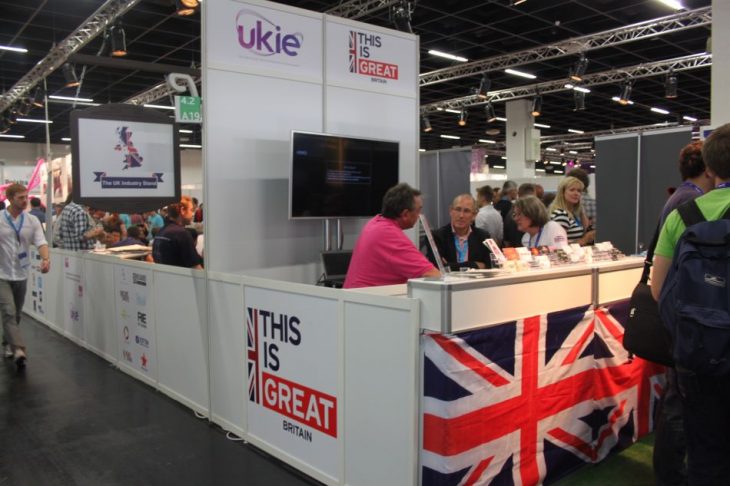 Ukie has recently reported that the UK Video Games industry had increased in value during 2016 by 1.2%, making it worth £4.33 billion in total.
Digital console and PC games sales have seen an increase of 11.1% to £1.22 billion, and UK mobile games sales have seen a rise of 16.9% to £995 million.
Interestingly boxed physical units of video games have seen a decline by -15.2% to £766.7 million, however this loss has been more than made up for by the increase in digital and mobile game sales. Pre-owned games have seen a less drastic drop of -3.3% to £199 million, apparently with an increase of sales masked by a lower average selling price.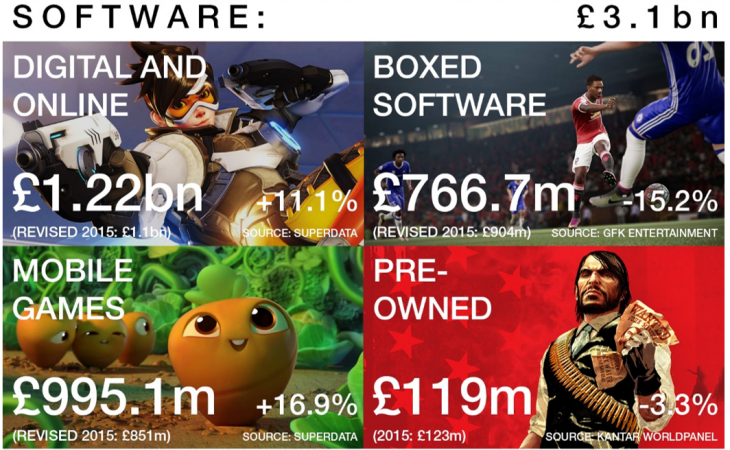 Source: UKIE
The VR hardware sector has seen growth thanks to the release of the first VR headsets such as Playstation VR, resulting in the sector currently being valued at £61.3 million and being included in the market valuation for the first time. Sales of the first VR headsets also affected the sales of high-end graphics cards, increasing PC games hardware sales by 64% to £258 million.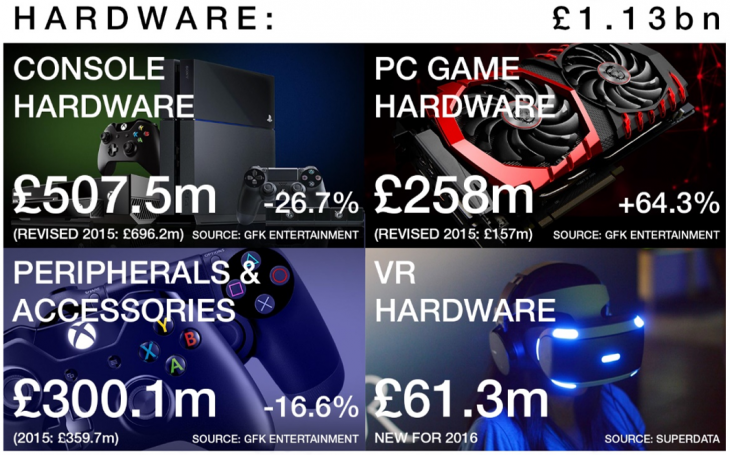 Source: UKIE
The current console generation is maturing, and as such there is an expectation of declining sales. This was seen in console hardware sales decreasing by -26.7% to £507 million. Additionally, console peripherals and accessories were affected, with sales down by -16.6% to £300.1 million.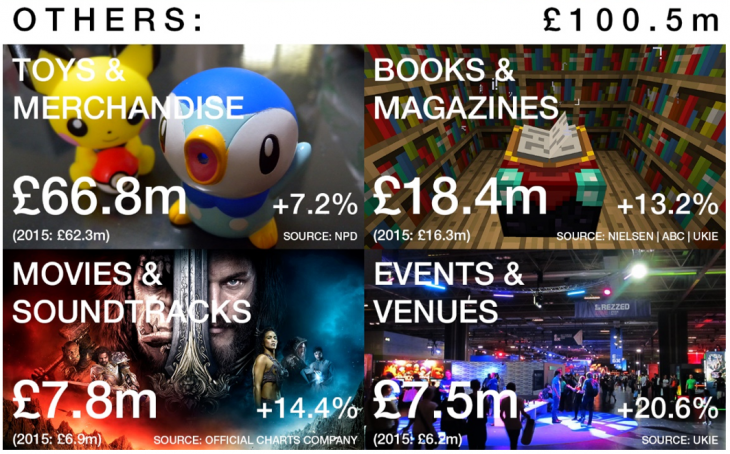 Source: UKIE
Games events in the UK have also seen improvement with an increase of 20.6% from 2015. The report believes this is due to the growing eSports scene and events for the public such as EGX Rezzed.
The influence of games in other sectors continues to increase, with games soundtracks and movies increasing by 14.4% to £7.8 million. This is said to have been helped by the recent movie, WArcraft: The Beginning.
As the games industry continues to grow in the UK we hope to see more developers sprout up, alongside a larger and more successful eSports scene and bigger and better events.
Related Topics:
UKIE
---