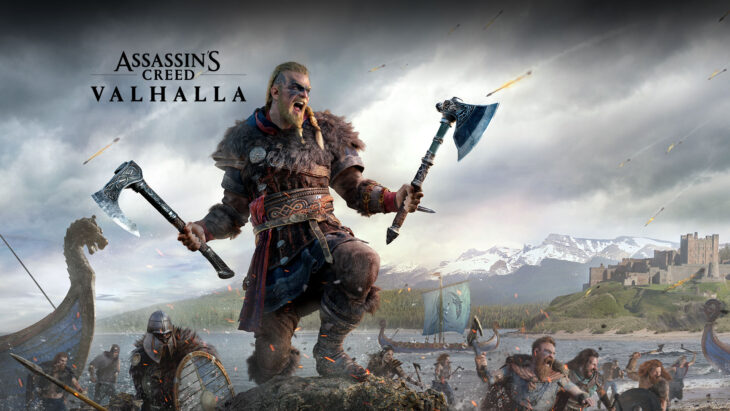 Publisher and developer Ubisoft has revealed the upgrades that their upcoming games will see on next-gen consoles.
To start with, Assassin's Creed Valhalla, Far Cry 6, Immortals Fenyx Rising, and Riders Republic will all run in 4K at 60FPS on both the PlayStation 5 and Xbox Series X. They added that Rainbow Six Siege, one of their most important and popular games, will be getting a free upgrade that allows it to run at 4K and 120FPS.
The company added that anyone who purchases a copy of Rainbow Six Siege, Far Cry 6, Riders Republic, Immortals Fenyx Rising, Assassin's Creed Valhalla, or Watch Dogs: Legion will all get a free upgrade to next-gen versions of those games.
Ubisoft also clarified that certain games will benefit from cross-generation save progression. This is enabled through their brand new service, Ubisoft Connect, which allows players to carry progress from a PlayStation 4 or Xbox One version of a game to PlayStation 5 or Xbox Series S and X.
Currently Ubisoft Connect will support cross-generation save progression on Assassin's Creed Valhalla and Immortals Fenyx Rising. These games will also make use of the next-generation console's spatial audio technology.
The company also confirmed that next-gen versions of their games will have faster loading times across the board. This is thanks to the SSDs and generally better hardware in these new consoles, as opposed to any software compression.
Finally, Ubisoft also explained that some games have been designed with the PlayStation 5's DualSense controller in mind. Specifically, they've been designed to make use of the controller's haptic feedback functionality. Watch Dogs: Legion and Immortals Fenyx Rising will be the first games to make use of this technology.
Watch Dogs: Legion, Immortals Fenyx Rising, and Riders Republic will also benefit from ray-tracing on the PlayStation 5 and Xbox Series X and S. Something console fans have been eager to see for years.
When it comes to other games, such as Just Dance 2021, Ubisoft described how the game was compatible with next-gen consoles, but it won't benefit from any specific upgrades like their other games.