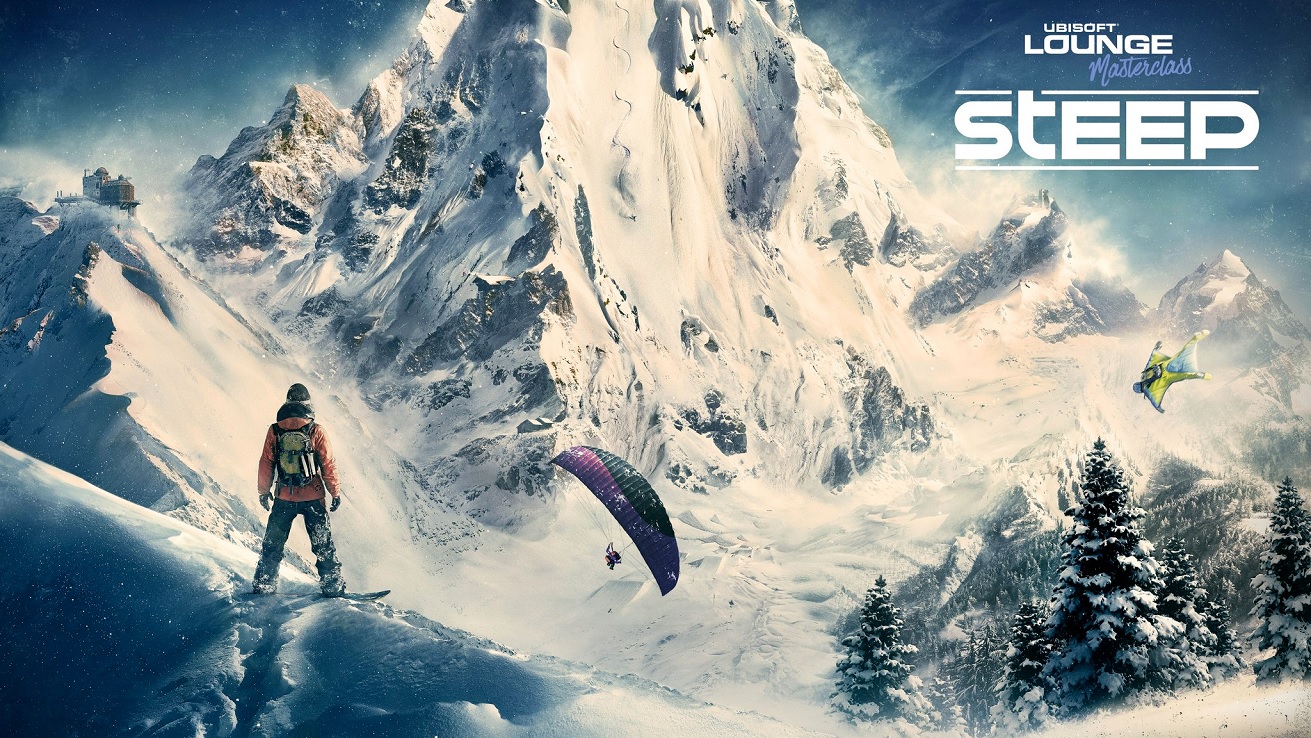 Ubisoft's E3 conference kicked off with demonstrations of a tonne of new titles and IPs set for release over the coming months and years.
One of the major announcements from the Ubisoft camp was a new and unique IP called Steep, which will combine the somewhat distinct genres of open world and extreme sports. This new title was inspired by the upcoming open world Ghost Recon: Wildlands.
Steep will see players take to skiing, snowboarding, paragliding and base jumping in a whirlwind of extreme sports that will be set in 'massive' open environments based on the Alps and Alaska. Hundreds of challenges and tasks can be completed as players must 'defy and master the world's most epic mountains'.
Players will be able to join their friends in co-op modes, as well as record and share their stunts, tricks and crashes. The E3 2016 announcement trailer shows off the huge, snow-filled and mountainous landscapes. Steep will release December 2016.
Speaking of Ghost Recon: Wildlands, Ubisoft demoed a ten minute snippet of gameplay in which the player took on the mission of assassinating a local cartel lieutenant. The trailer demonstrated the game's massive open world environs, hi-tech, stealthy and tactical military gameplay, as well as combined vehicle operations.
Wildlands will be set in Bolivia, in which the Santa Blanca cartel peddles massive amounts of cocaine, turning the country into a state run by the drug and creating a huge threat to peace and stability.
A second South Park game was revealed to be in the works. Titled South Park: The Fractured But Whole, players will once again take on the role of New Kid from The Stick of Truth. As the trailer shows, this new title will explore the South Park gang's superhero alter egos, The Coon and Friends, in a lampoon on the Marvel and DC film franchises.
The Fractured But Whole will launch on 6th December for PS4, Xbox One and PC. The trailer mentioned that the full The Stick of Truth game will be included.
Finally, Ubisoft's day at E3 also included showings of Watch Dogs 2, Just Dance, four VR games for Q4 2016, the Assassin's Creed film and Trials of the Blood Dragon—sequel to the Far Cry 3 spin-off.
The full conference video is below.