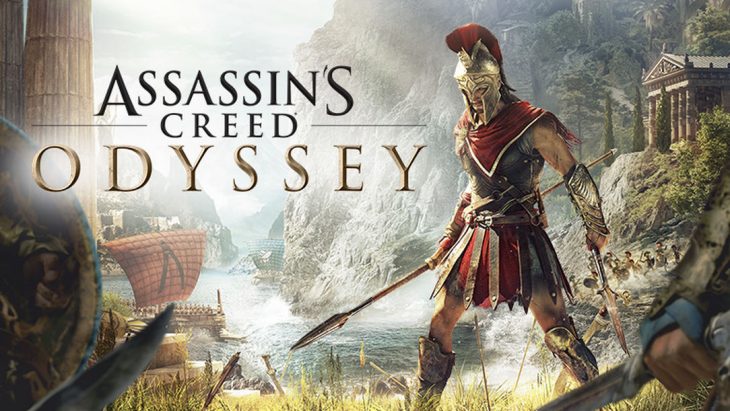 Ubisoft have confirmed that there is no new Assassin's Creed title planned for 2019.
The publisher surprised fans when they announced that there would be a two year gap before the launch of Assassin's Creed Origins, and many expected the same to be true for Odyssey. However, Assassin's Creed Odyssey will launch this year, one year after Origins, but seems to be the last game in the series for another year or so.
At Gamescom this week, Yves Guillemot, CEO of Ubisoft, said that Assassin's Creed Odyssey and Origins were developed alongside each other, making the release schedule with only a year between them possible. Instead of working to get another game in the series out for 2019 Ubisoft is focusing on supporting Assassin's Creed Odyssey going into 2019, with a particular focus on the free and paid-for DLC expansions, which they hope will work to keep players engaged for far longer.
Guillemot also confirmed that there wouldn't be a spin-off title in the series releasing in 2019 either. This makes it seem like Ubisoft is taking the development of their games far more seriously, leaving more time between them in order for fans to enjoy what's already out there, and help them perfect what they'll release next.
When asked about the decision to break the yearly cycle of Assassin's Creed game releases with Assassin's Creed Origins Guillemot said that it helped a lot. The change made it easier for the teams working on the games to perfect and polish what they had, resulting in a better product for players which received a much better response.
The next game in the series, Assassin's Creed Odyssey, will launch on the 5th of October. The game takes players to Ancient Greece as one of two characters, with a much more RPG feel than any other game in the series. Naval gameplay is seeing a return to the centre of the game, as players will be given the freedom to sail the world, battling other ships if they want to, exploring uncharted islands, and recruiting a larger and more skilled crew throughout their travels.