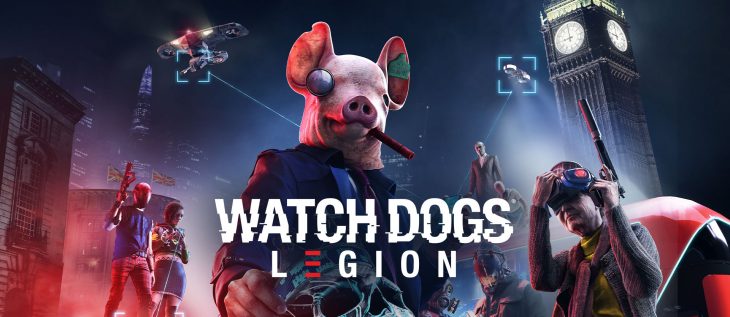 Late yesterday Ubisoft announced that they were delaying the release dates for Watch Dogs Legion, Gods & Monsters, and Rainbow Six Quarantine. The publisher also altered their financial targets for the remainder of the financial year 2019-20 in order to compensate for the loss of these big releases.
Ubisoft now expects full-year net bookings for 2019-20 to be around €1.4 billion ($1.6 billion), down from €2.2 billion ($2.4 billion). Operating Income targets were also adjusted from €480 million ($533 million) to between €50 million ($55 million) to €20 million ($22 million).
The key reason for these adjustments is the delay of three major games that were due to release during the current financial year, Watch Dogs Legion, Gods & Monsters, and Rainbow Six Quarantine. Ubisoft says that all three will now release during the next financial year, 2020-21, around the Q3 or Q4 release windows, which equates to between July and December 2020.
Ubisoft explained that these titles, as well as two other Triple A games, including Roller Champions, had to be delayed in order for them to be optimized for the next generation of game consoles. This probably means that at least some of these games will be released for both current generation consoles, and next generation ones.
Yves Guillemot, CEO of Ubisoft, said in a statement that the company wants to give their development teams more time to provide the best possible experience when their games launch. He went on to say that the decision to delay wasn't made lightly, due to the significant financial impact. However, the company is still confident that these games will help improve the stability of their revenue model moving into 2021.
As a result of the delays, targets for Ubisoft's net bookings next year are €2.6 billion ($2.9 billion), and €600 million ($666 million).
In addition to these delays, Ubisoft announced that their upcoming seafaring MMO title, Skull and Bones, has huge potential, and will release during the 2021-22 fiscal year. No release window for Beyond Good and Evil 2 was given.
It was also revealed that both Tom Clancy's Ghost Recon: Breakpoint, and The Division 2, didn't meet sales expectations. While Breakpoint appeared to be on track in previews, the game failed to impress players and critics at launch. The sales of these titles are another reason for Ubisoft's lowered financial targets.