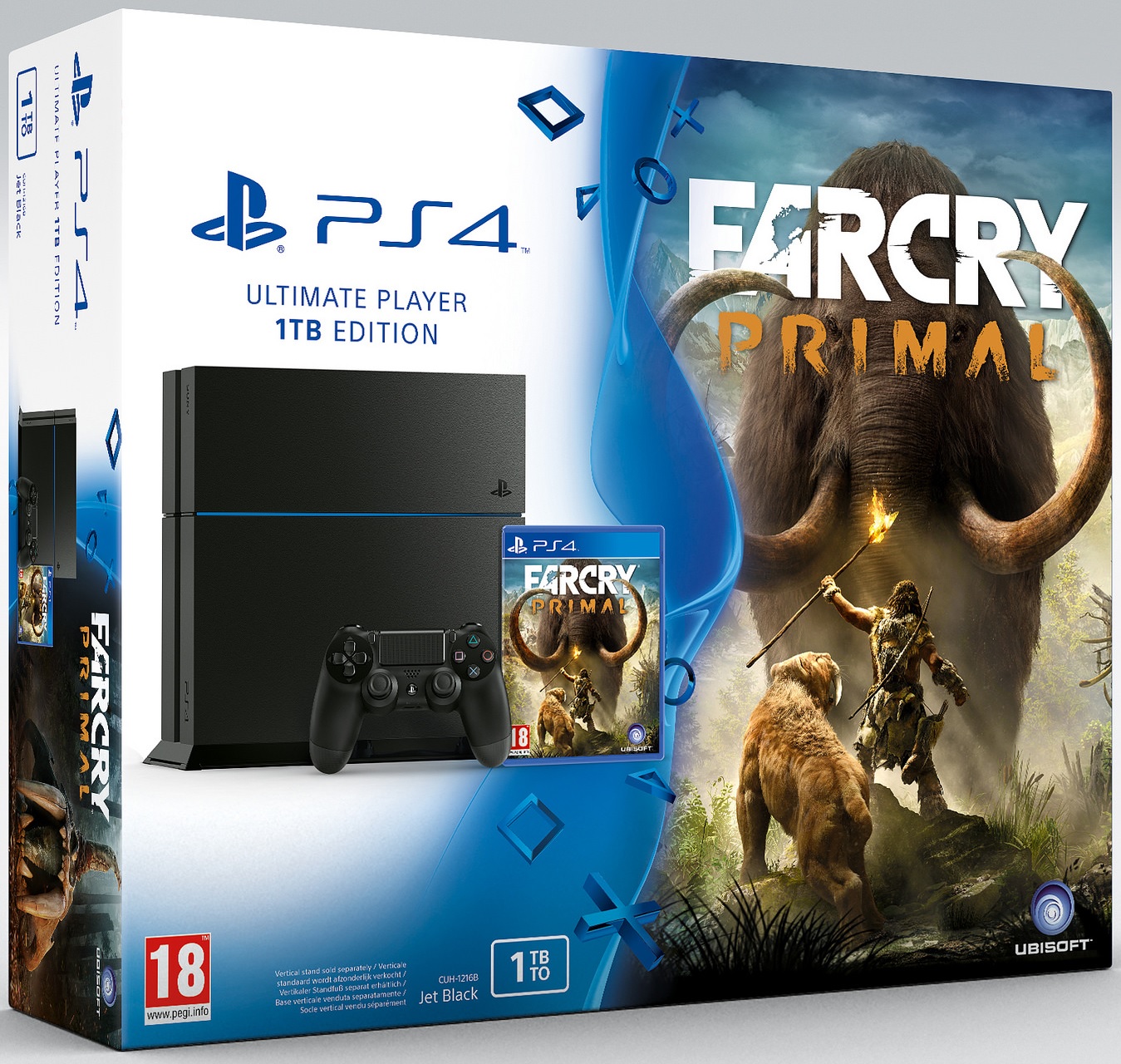 In anticipation of Ubisoft's upcoming Stone Age open world game, Playstation has revealed that an exclusive PS4 bundle will be available in time for Far Cry's release.
The Playstation Blog announced the exclusive deal, which includes a 1TB Jet Black console, DS4 controller, and a hard copy of the game.
Far Cry Primal takes a large diversion from the series' typical settings. Rather than a modern location, this time Far Cry will go back to the primeval Stone Age. While Far Cry 4, set in the fictional Himalayan kingdom of Kyrat, included bears, rhinos and elephants, Primal will include creatures from Earth's ancient history, such as the woolly mammoth and sabre-toothed tiger.
As expected of a land set 12,000 years in the past, Far Cry Primal will not feature guns. Instead, players will get to grips with craftable spears, clubs and bows. Players will need to hunt, learn to harness fire, tame wildlife, and lead a tribe of cavemen.
The bundle's availability will apparently vary from country to country; therefore gamers are advised to check with their local retailers.
Ubisoft's Far Cry Primal PS4 bundle will be released on 23rd February.
Related Topics:
Consoles
,
Far Cry 4
,
Far Cry Primal
,
Ubisoft
---