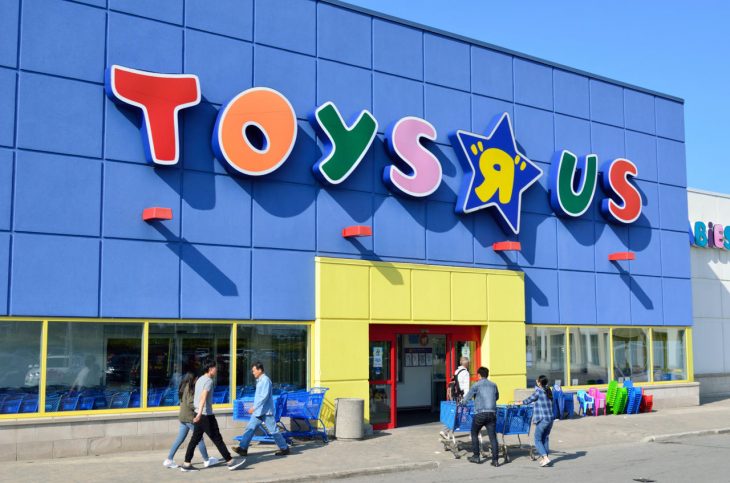 Following the financial issues of the US parent company the UK subsidiary of Toys R Us has been put up for sale. This leaves over 3,000 jobs in the UK at risk as the future of the franchise in the UK is now uncertain.
Last year Toys R Us was able to avoid financial ruin by renegotiating the rent on a number of stores, and closing several others. But the US parent company has now listed the UK business and European stores for sale as part of their plan to restructure financially.
The American Toys R Us Parent company filed for bankruptcy protection in Canada and the US, announcing las month that 180 stores would be closing around the US in an effort to offset their debt of $5 billion. As part of this announcement the company expressed an interest in finalising the closure of these stors by April at the latest.
According to the Guardian Toys R Us want to secure and finalise a deal for the UK business and European stores by the end of the month. The reason for this is that several payments are due at the same time, and this money would greatly help the company avoid further store closures and other drastic actions.
In the last eight years Toys R Us has posted a loss for seven, indicating that they're struggling to compete in a marketplace where most of their competitors have either incorporated their online store as a major part of their business, or are based completely online.
The warehouse locations Toys R Us own are also struggling to compete with high street stores on a location level. With so many stores offering everything consumers want in a location surrounded by everything else they might need to buy, making a trip to an out of the way toy warehouse just doesn't fit in anymore.
Toys R Us are responsible for a high number of physical games sales in the retail sector. Any store closures are sure to hit the sales figures hard in an industry where consumers are opting more and more to purchase their games digitally or form online retailers.