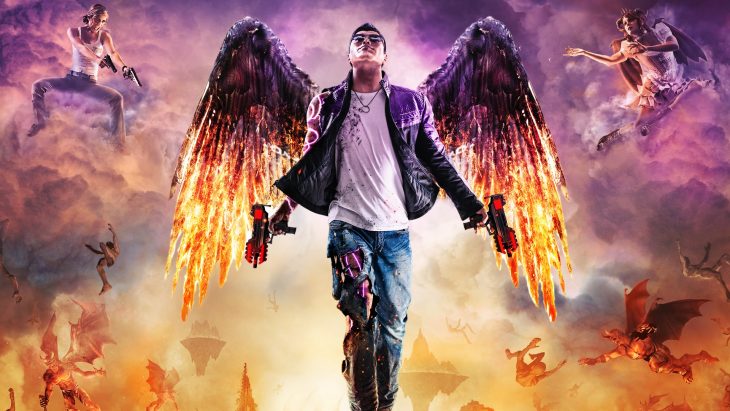 For the three months ending on June 30, 2019, THQ Nordic saw both strong profit and revenue for the quarter. The publishers also confirmed that a brand new Saints Row title is in the works with franchise developer Volition.
THQ Nordic earned SEK 1.4 billion (€107 million) for Q1 2019, which is up by 36 percent year-on-year. The publisher's Operational EBIT also increased for the quarter, rising to SEK 204 million (€19 million), which is an increase of 193 percent compared to Q1 2018. The margin of Operation EBIT saw an increase from 8 percent to 18 percent, caused by a lack of new releases for the period, pushing focus onto catalog sales.
Across the publisher's three main business areas, which are Deep Silver, THQ Nordic, and Coffee Stain, 58 percent of all sales were digital, and all contributed to Operational EBIT. During Q1 2019 the publishers invested a total of SEK 356 million (€33 million) in the development of projects, a new record high, which is up from the same period last year when the publishers invested SEK 208 million (€19 million).
Coffee Stain, Deep Silver, and THQ Nordic collectively earned SEK 641 million (€60 million) in revenue during the quarter. SEK 501 million (€47 million) came from Partner Publishing.
Before March 2021 THQ Nordic say that they expect at least two Triple A game releases, one of which could well be a new Saints Row title. If this is true, then it would be the first game in the series to launch since 2015, when Saints Row: Gat Out of Hell released. THQ Nordic says that developer Volition is deep in the process of building their latest game for the series since 2013, since Gat Out of Hell was a collaboration between Volition and High Voltage Software.
THQ Nordic has also said that Dead Island 2, which has been in development for several years, being thought of as abandoned at one point, is now with Dambuster Studios. This is one of THQ Nordic's internal teams, and they will be working on the new first person zombie title under the careful watch of the company from now on.
Recently THQ Nordic raised $225 million for new acquisitions, the latest of which came this week in the form of two new studios: Milestone Interactive and Gunfire Games.