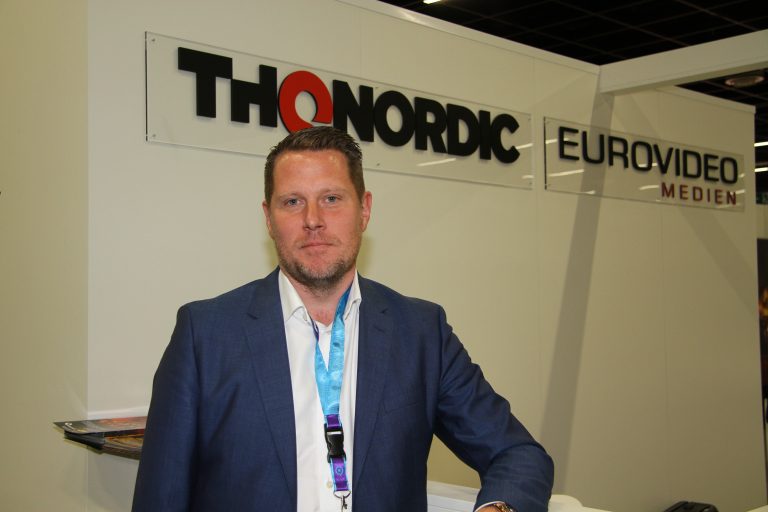 Founder and CEO of THQ Nordic, Lars Wingefors
THQ Nordic Group, the parent company of the Austrian-based publisher THQ Nordic GmbH, have announced their Q1 2019 financial results. The figures make good reading for those with a stake in the business, with some results showing a year-on-year increase of more than 100%.
The headline figure for the three month period ending March 31, 2019 is that THQ Nordic Group brought in $151 million in sales revenue, growth of 158% on the corresponding figures from 2018. Operational earnings before interest and tax (EBIT) show an even sharper spike, with $37 million representing a year-on-year increase of 217%.
The impressive results appear to be driven by two recent releases. 4A Games' Metro Exodus, released on February 15, 2019, and Coffee Stain's Satisfactory, released on March 19, 2019, have both performed exceptionally well for the publisher.
Both Metro Exodus and Satisfactory released exclusively on the Epic Games Store. A sign of just how successful Metro Exodus has been is that it has sold over twice the amount of copies of its predecessor Metro Last Light managed in the same period.
Metro Exodus has already earned enough income to cover the costs of its production. It is, therefore, little surprise that THQ Nordic have ordered another AAA game from 4A Games.
Satisfactory made an equally big impact, becoming Coffee Stain's most successful PC launch thus far. All told, Swedish developer Coffee Stain accounted for $9.1 million of THQ Nordic's revenue.
The future looks bright for THQ Nordic. They purchased another studio today, Piranha Bytes, whose IPs include Gothic and Elix, and have 80 games in development – which Wccftech believe could be "the largest list of games under active development by any company in the history of the industry."
48 of the games have yet to be announced but confirmed titles include SpellForce 3: Soul Harvest, Monster Jam Steel Titans, Red Faction: Guerrilla Re-Mars-tered and AquaNox: Deep Descent. There appears to be plenty for fans of the studio to look forward to.