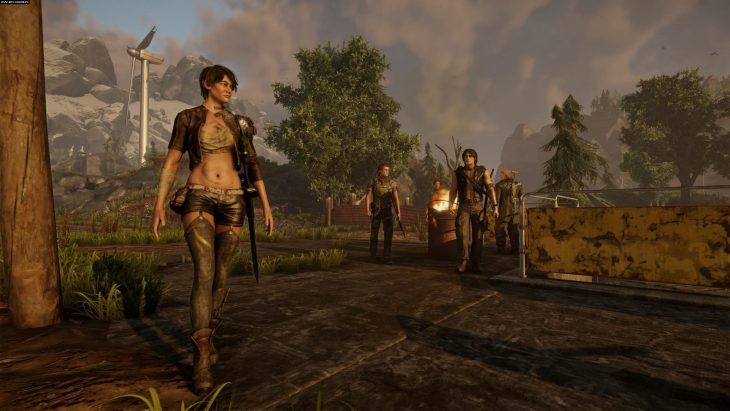 Piranha Bytes, developers of the Gothic franchise, have been acquired by THQ Nordic, along with all rights to the Gothic RPG franchise, as well as Risen and ELEX.
THQ Nordic have emphasised the importance of the acquisition of the Gothic IP over others that come with Piranha Bytes as part of this purchase, including Elex and Risen. Risen is a well-known series that has seen three major releases, while Elex is a standalone title set in a unique universe created by Piranha Bytes. The value of the deal between THQ Nordic and Piranha Bytes was not disclosed.
THQ Nordic is keeping Piranha Bytes and its 31 employees right were they are in Essen, Germany. The company has become part of THQ Nordic, though it's currently unclear in what capacity they'll be used as a developer.
Björn Pankratz of Piranha Bytes said in a statement that there are simply some situations in life that just feel right. He described the studio's purchase by THQ Nordic as one of those moments. He added that Piranha Bytes is still keen to continue creating games that are both memorable and impactful to players. He feels that under the umbrella of THQ Nordic the developer has found a family that will foster their creative processes and support them in their future endeavours.
The acquisition of Piranha Bytes is just the latest in a string of purchases for THQ Nordic. Recent acquisitions for the company include; Koch Media, Warhorse Studios, Coffee Stain Studios, and BugBear Entertainment. Earlier in the year THQ Nordic raised revenue for the purposes of acquiring new studios and IPs in the value of $225 million, and it seems as though this money has been well spent.
THQ Nordic have teased a number of announcements for beloved series at E3 2019. The acquisition of Piranha Bytes and a number of other developers has undoubtedly helped the company schedule a revival for many franchises this year. Potential announcements could be a new version of Wreckfest from BugBear Entertainment, console versions of Satisfactory from Coffee Stain Studios, a potential sequel to Kingdom Come: Deliverance from Warhorse Studios, and a host of new titles from publisher Koch Media.