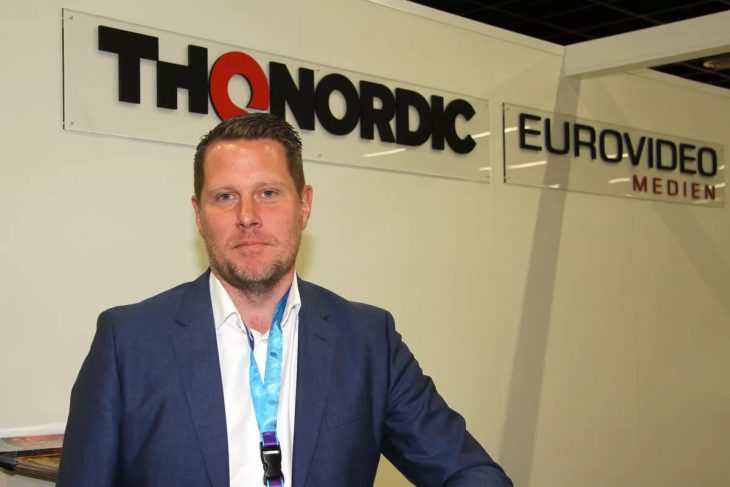 THQ Nordic AB, the Swedish video game holding company, looks set to rebrand following a damaging PR incident earlier this year. The company has suggested rebranding to Embracer Group AB and will put the name change to shareholders at an upcoming meeting.
THQ Nordic AB is the parent company for a range of publishers including Koch Media, Deep Silver, Coffee Stain Holding, and THQ Nordic GmbH. It is the latter who landed THQ Nordic in trouble, hosting an "Ask Me Anything" event on the controversial 8chan website on February 26, 2019.
THQ Nordic GmbH's public relations and marketing director, Philipp Brock, and business and product development director Reinhard Pollice, took part in the event and drew strong criticism for it on social media.
8chan is an imageboard website that has been banned by Google for hosting material including child pornography and hate speech. The site has also been involved in gaming controversies, including an unseemly role in the "gamergate" incident that saw high-profile female figures in the industry harassed and threatened via the web.
Philipp Brock apologized after the event and stated that he hadn't completed "due diligence to understand the history and the controversy of the site." The CEO of THQ Nordic AB, Lars Wingefors, also apologized for the actions of the group's subsidiary.
There appear to be no plans for THQ Nordic GmbH to change the name, however the other companies under the overall THQ Nordic AB umbrella may have pushed for the parent company to change the name – an attempt to dissociate themselves from a piece of ugly PR they had no involvement with.
It has been suggested that 70% of the company's shareholders are in agreement with the change to Embracer Group AB so the name change looks like it will be voted through.
If THQ Nordic AB does change to the Embracer Group AB it will do so with a couple of new studios under its hood. The company announced this week that Gunfire Games, the developers of Darksiders, have been acquired. Their subsidiary group, Koch Media, have also made an acquisition, purchasing racing studio Milestone for 45 million euros.
Both deals include all IPs associated with the studios and suggest that THQ Nordic AB will continue to grow. Investors in the company will hope that a name change can throw off a threat to the company's growth – the negative publicity associated with the 8chan interview.