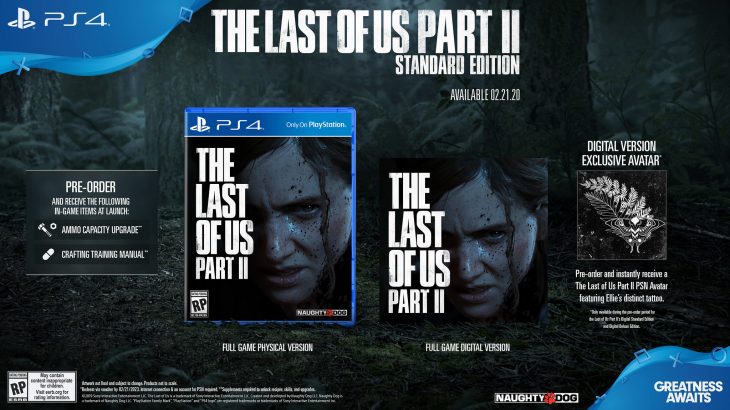 The highly-anticipated The Last Of Us Part 2 is reportedly banned in a number of countries in the Middle East, according to some reports.
The game's release date is June 19, 2020, but currently it has no listings in Saudi Arabia's or United Arab Emirates' PlayStation Stores. You can however still acquire the dynamic PlayStation 4 theme and Avatars based on the game.
Interestingly the PlayStation Arabia Twitter account is still promoting tomorrow's State of Play event from Sony. The event will go into detail about The Last Of Us Part 2, discussing more of the game than has ever been seen or heard before.
One source has pointed out that in the past Sony has stated that if a game does not appear in a country's PlayStation Store, then it has been banned by the country's competent authorities. Furthermore, if this is the case, then Sony can't do anything about it.
While no reason for the game being banned in these countries has been given just yet, it's probably due to either nudity or sexual content. The game's ESRB rating mentions both of these, and they're listed on the official website. It's also possible that the LGBT themes in the game have led to its banning, as has happened to other games for the same reason.
VG247 has pointed out that the game can still be purchased in these countries though. Prepaid PlayStation store cards for The Last Of Us Part 2 will be available in physical stores in the region, so there's no reason that users who want to play the game won't be able to without a little footwork.
Third-party wholesalers and retailers in the countries also import games that are banned by the competent authorities. If the prepaid cards aren't available, these imports almost certainly will be.
The Last Of Us Part 2 stars Ellie, rather than Joel, which is why there are more LGBT themes to the story. The game's campaign also revolves around a story of revenge, which will most likely draw even more focus to Ellie's relationship with another woman.