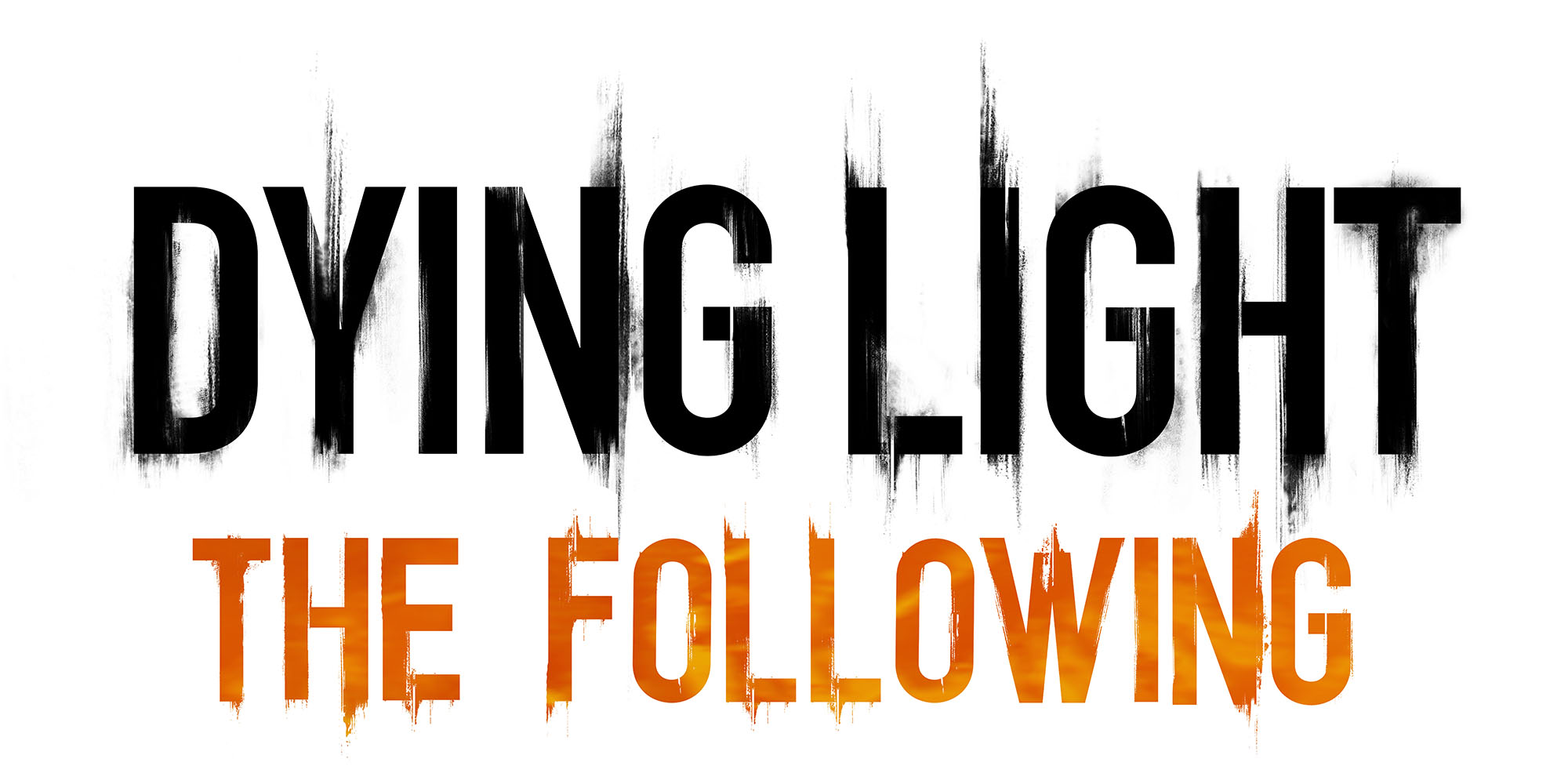 Special editions of games are far from unusual. Most generally include a few extra features like DLC, soundtracks, art books and strategy guides, and are generally priced at figures ranging from £50 to £150.
Techland, however, has decided to blow every other special edition game completely out of the water by announcing a unique package for Dying Light: The Following, with the slightly steep asking price of $10,000,000.
Equalling roughly £6.9 million in Sterling, this is a special edition that even some nations would struggle to afford.
This undoubtedly shocking price tag will get whoever purchases it a lot more than just a couple of DLC packs. The lucky owner of the Spotlight Edition will get a wealth of prizes. These will include four signed copies of the upcoming game, the chance to voice a future in game character, an off road driving course and a zombie FX make up session.
In addition to this, the purchaser will get to be deeply involved in the production of the franchise's future film, Dying Light: The Movie. This will include getting to act in a speaking role in the film itself, having professional acting and stunt training, your own personal on-set trailer, first class accommodation and flights for the screening tour, ten VIP tickets to the opening night and finally the original copy of the film's script.
For those without a spare £6,900,000 lying around, just a copy of the game will have to suffice. Dying Light: The Following, released 9th February 2016, is a standalone expansion to the original title. Developed by Techland and published by Warner Bros., The Following will expand the game by adding in a huge new map, a new non-linear story mode, and the addition of off-road dirt buggies.
The $10 million Spotlight Edition was devised in collaboration with the high street retailer GAME. Charlotte Knight, GAME's Retail MD said that the Enhanced Edition is "a really exciting opportunity for any gamer wanting to hit the silver screen in style." Although, it is unlikely that any gamer has that kind of cash ready to splash out.
Dying Light: The Following – The Spotlight Edition is available from GAME now.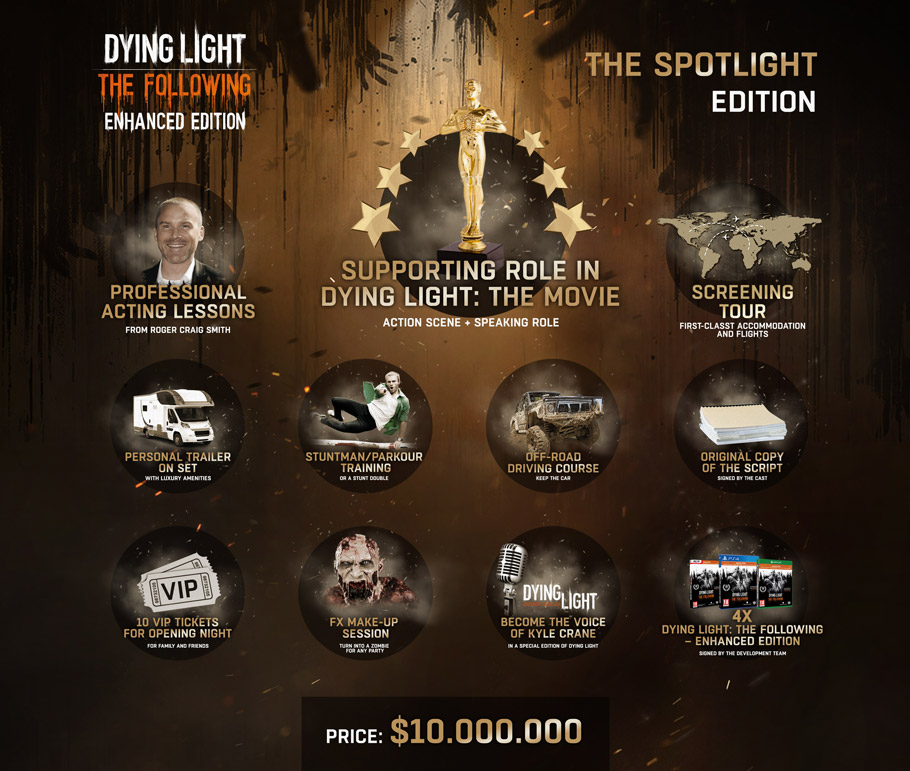 Related Topics:
Charlotte Knight
,
Dying Light: The Following
,
Game Digital PLC
,
Spotlight Edition
,
Techland
,
Warner Bros.
---