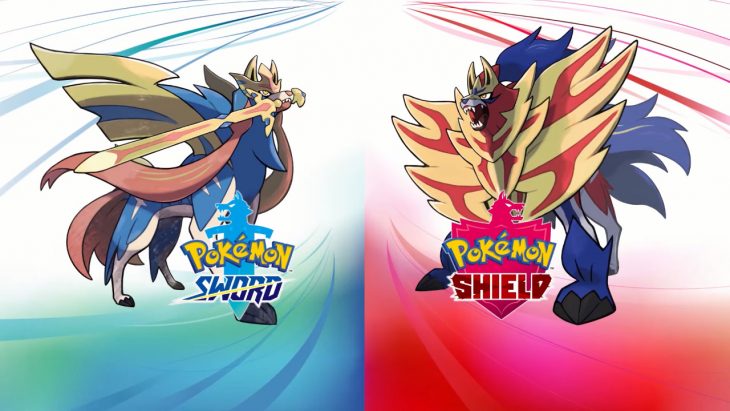 Thanks to the launch of Pokemon Sword and Shield, sales of Nintendo Switch consoles in the UK saw a 30 percent spike.
According to data shared with GamesIndustry.biz, sales of the console rose by 30 percent for the launch week of the new Pokemon titles. This increase in sales coincides with some boosted interest around Switch consoles, which saw sales spike by 75 percent the previous week.
It's predicted that 90,000 Switch consoles have been sold in the UK so far this month, which could pass 100,000 given the amount of time left in November.
Whilst some of these Nintendo Switch sales can be attributed to the special edition Switch Lite console for Pokemon Sword and Shield, most of them are not. More of these recent Switch sales were for the normal version, or the improved battery version of the console.
The Switch is the best-selling console in the UK so far this year, ahead of even PlayStation 4. It's expected that Nintendo will end Sony's five year reign at the top of the best-selling console for the year chart.
Some retailers have explained to GamesIndustry.biz that they're running special promotions around the Nintendo Switch. These promotions are pre-Black Friday sales, with more planned for the Black Friday and Cyber Monday period.
Outside of the hardware charts, Nintendo had six games in the top ten best-selling games chart this week. Pokemon Sword and Shield account for three of those positions, and have become the best-selling game for the Switch to date, beating the last game to hold the title, Super Smash Bros. Ultimate.
Pokemon Sword and Shield have also become the third biggest UK Nintendo launch in history, behind Wii Fit, which is the second-best, and Pokemon Sun and Moon, which are the best.
Prior to the launch of Pokemon Sword and Shield, many reviewers and fans with early copies were criticizing the games for using old character models. And not being as polished as they expected. It seems as though this bad press has done nothing to slow the sales of the games, and has since died down under the praise from other players.