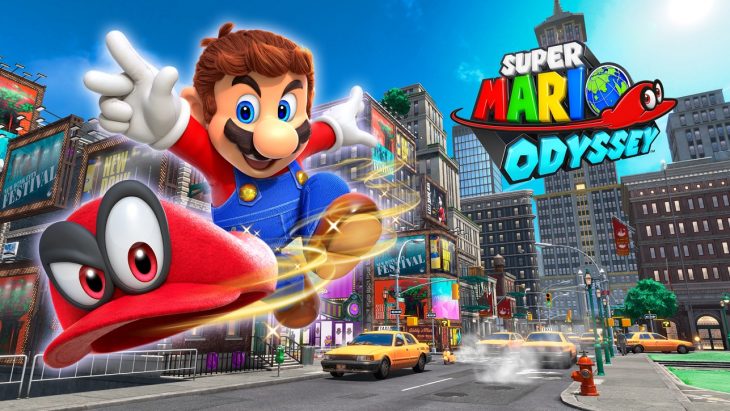 Since its launch on October 27, 2017 Super Mario Odyssey has sold over 1 million physical copies in Japan. According to data from Famitsu, translated by Gematsu, Super Mario Odyssey has sold 1,055,806 units in Japan at the time of writing. This number doesn't include digital sales which should inflate the number when added.
Soon after launch Super Mario Odyssey became the fastest-selling Mario game ever in the US and Europe with 2 million units sold in just three days after the release date. If not for the universal critical acclaim The Legend of Zelda: Breath of the Wild received it would be the best reviewed game for Nintendo Switch, with some press outlets awarding a perfect score.
Super Mario Odyssey is the first Super Mario game to release for Nintendo Switch, bringing with it a host of new systems and mechanics for players to master. Throughout a number of areas around the world Mario must use his own skills as well as new abilities granted to him by new companion Cappy to collect Power Moons in order to catch up with Bowser and save Princess Peach.
The game has a huge amount for players to achieve in terms of collecting and learning the skills needed to acquire each Power Moon. Once players have collected every Power Moon they're treated to a new boss and ending for all of their efforts, something many Mario fans will be striving to accomplish.
Thanks in part to Super Mario Odyssey the Nintendo Switch continues to see sales momentum, getting closer to 3 million units sold in Japan every day with the total currently at 2,988,399 units sold, 230,000 of which were sold in the last week. Global sales of the Nintendo Switch reached 10 million, Nintendo's sales goal for the console in the product's first full year of sale, earlier this month. The majority of these 10 million sales were from the Japanese market.
While the success of the Nintendo Switch is a massive improvement Nintendo's last home console release, the Nintendo Wii U, as a hybrid console it has to compete with the benchmark set by the 3DS, Nintendo's handheld console which is still selling well after eleven or so iterations.