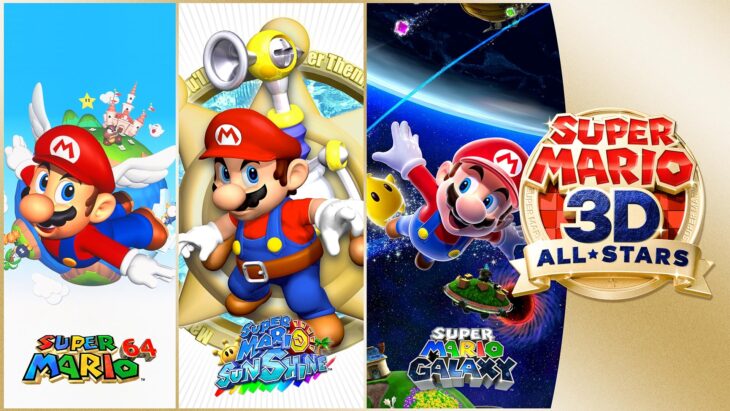 Both Australia's and New Zealand's weekly game sales charts have been topped by Nintendo's Super Mario 3D All-Stars. The game bundles together Super Mario 64, Super Mario Sunshine, and Super Mario Galaxy for the Nintendo Switch. So far, the game has been met with critical acclaim.
Last week's number one for both regions, NBA 2K21, has dropped to third in both charts this week. Interestingly Tony Hawk's Pro Skater 1+2 is still holding strong in second place in both charts. This is in line with the game's performance in the US and UK, though we should start to see sales trail off over the next week or so.
Last week's number three in both regions, Marvel's Avengers, has dropped to fourth in Australia, and fifth in New Zealand. The New Zealand chart sees Grand Theft Auto 5 rise to fourth.
A new entry this week in both charts is WWE 2K Battlegrounds. The game is a replacement for WWE 2K21, which has been pushed to next year by Take-Two Interactive. The game debuted in sixth place in Australia, and just made it to tenth in New Zealand.
In Australia we can see three Nintendo Switch games in the chart, with Super Mario 3D All-Stars, Mario Kart 8 Deluxe in fifth, and Animal Crossing: New Horizons in eighth. Clearly Switch hardware is still selling well in the region.
Conversely, Super Mario 3D All-Stars is the only Switch game in New Zealand's chart. For weeks we've seen a lack of Switch games, most likely due to a lack of available hardware stock. This week's chart shows that those with a Switch are still buying games though.
The rest of both charts sees some staples return. In Australia Call of Duty: Modern Warfare sits in tenth, while it's in seventh in New Zealand. In Australia Just Dance 2020 sits in ninth, while New Zealand has Assassin's Creed Odyssey.
What does seem to be missing are the sports titles that made up the back end of both charts last week. Madden NFL 21, EA Sports UFC 4, and even PGA Tour 2K21 are nowhere to be seen. This could be due to the sports seasons now being underway, instead of having just begun.