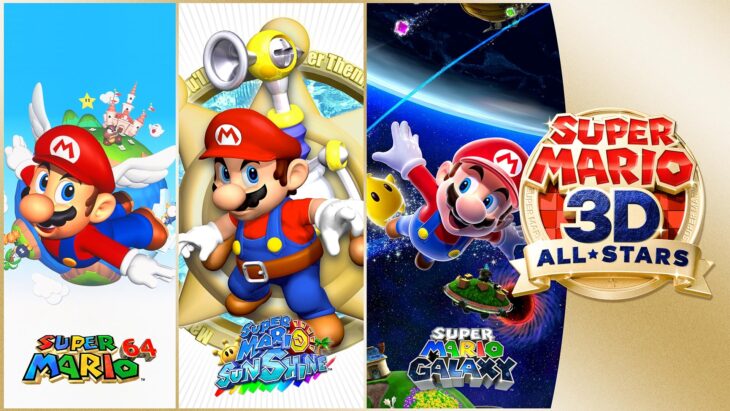 As with the UK's sales chart, Super Mario 3D All-Stars has taken the top spot in the US chart this week. The game is a bundle that brings Super Mario 64, Super Mario Sunshine, and Super Mario Galaxy to the Nintendo Switch.
Last week's number one, NBA 2K21, falls to second place with a drop in sales of 28 percent week-on-week. Meanwhile Madden NFL 21 has maintained its position in third place for another week, despite sales falling by 16 percent week-on-week.
The second new entry in the US chart this week is WWE 2K Battlegrounds. It debuts in fourth position in the chart, which is quite good considering that it's not a full-blown WWE 2K franchise release. It's a short-term replacement for WWE 2K21, which was meant to release now but will actually launch next year instead.
Marvel's Avengers dropped from second to fifth this week, with sales falling by 42 percent week-on-week. The game is definitely seeing a drop off in sales, but it's much more of a slow burner compared to most major releases, thanks to its integrated online element.
Tony Hawk's Pro Skater 1+2 remains in sixth this week, with sales dropping a little week-on-week by 12 percent.
The rest of the chart looks very familiar. Animal Crossing: New Horizons sits in seventh, Call of Duty: Modern Warfare in eighth, EA Sports UFC 4 in ninth, and Mario Kart 8 Deluxe rounding out the chart in tenth.
Another new release this week, eFootball PES 2021 Season Update didn't make it to the Top 10.
It seems as though Nintendo Switch hardware sales are slowing, judging by where Mario Kart 8 Deluxe currently sits. However, it's still in the top ten, which indicates a fairly healthy number of units being sold each week.