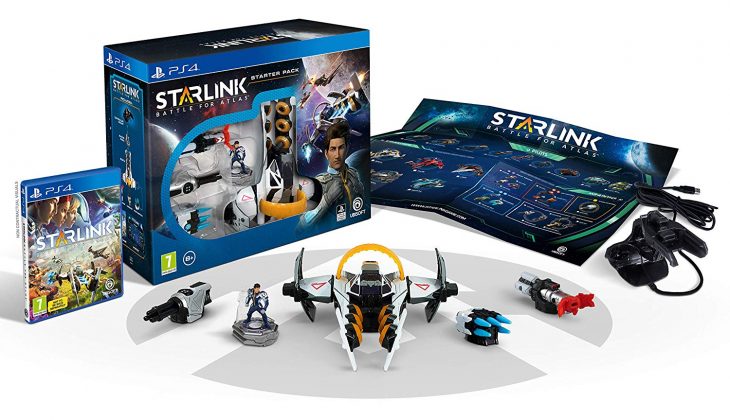 Ubisoft have announced that they have cancelled plans to produce physical toys for Starlink: Battle for Atlas.
Though initially keen to move into the toys-to-life market, the mixed reception and unexpectedly low sales of Battle for Atlas has led to a change of heart from the publisher.
"The sales for Starlink: Battle for Atlas fell below expectations," Ubisoft admitted this week. "Consequently, we recently made the decision to not release any additional physical toys for the Spring update and in the future."
The toys-to-life market is a relatively new market in gaming. Skylanders (2011) is the game widely credited with bringing the concept to a mass audience. Physical versions of Skylanders characters are sold separately from the game, but transmitters built into the figures are detected by the game and allow gamers to play with a digital version of their physical character and to perform other interactions.
Ubisoft's interest in the market is understandable. It is estimated that the Skylanders franchise has taken in over $3 billion worth of revenue thanks to toys-to-life. Nintendo have also enjoyed success with Amiibo tie-ins to games like Zelda: Breath of the Wild.
Ubisoft clearly decided that Starlink: Battle for Atlas's underwhelming performance didn't bode well for their first move into the market. It remains to be seen whether they attempt a toys-to-life tie-in with any future releases.
The company were keen to acknowledge "the immense and continuous support" from those gamers who have taken to the latest Starlink instalment. Indeed, they have promised them the biggest Starlink update yet, with new ships, pilots and weapons all on the way.
Whether this appeases players of the game who were looking forward to physical toys being added to the game remains to be seen.