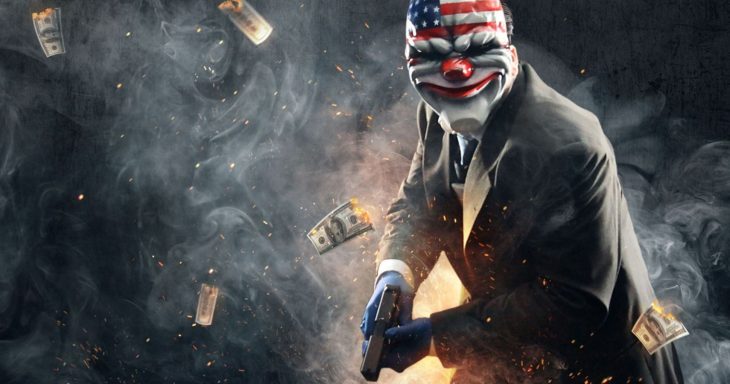 Starbreeze is looking to raise $26 million from a new share issue in order to help fund further work on their upcoming game, Payday 3. The funds will also go some way to combating the negative effect of the coronavirus (COVID-19) on the company.
Starbreeze's four largest stakeholders, Första AP-fonden, Digital Brothers, Fjärde AP-fonden, and Swedbank Robur have all approved the issue of SEK 250 million ($26.8 million) in class A and B shares. These shares will hold around 40 percent of share capital, and count for 57 percent of all voting rights.
Starbreeze has confirmed that 70 percent of the money raised will be used to pay for further development on Payday 3. The 30 percent that remains will be used to cover debts incurred as part of the company's reconstruction period, which followed its near-collapse back in 2018.
Part of the reconstruction period for Starbreeze was meant to be finding a publisher for Payday 3 within the first half of 2020. Starbreeze has explained that the coronavirus pandemic hindered all talks with publishers, and no deal has been made as of yet.
A meeting of Starbreeze's shareholders is scheduled for the 3rd of August, at which the decision will be made as to whether or not this share issue can go forward. Thankfully for Strabreeze, most of the votes have already been cast, and they favor the share issue moving forward.
Since the game launched in 2013, Payday 2 has seen more than 28 million downloads, which was boosted by a period during which the game was being offered to players for free. Today the game still only costs about $1 due to constant heavy discounts. The bulk of the game's revenue comes from DLC packs, which are sold at a much higher price.
Production on content for Payday 2 restarted in October last year, and Payday 3 is currently aiming for a release in 2022 or 2023. The new game will make or break Starbreeze, and as a result, it needs to have a lot of new features in it that make it worth buying.