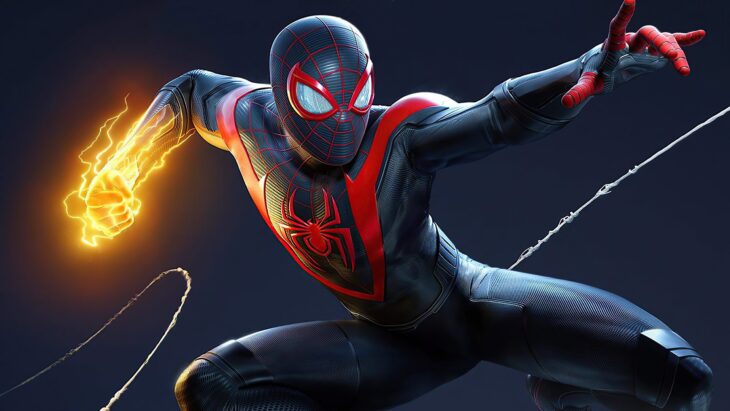 Spider-Man: Miles Morales, the expansion for Insomniac Games' incredible Marvel's Spider-Man, has now hit 4.1 million copies sold around the world. This is a fantastic achievement considering that the game has only been on the market for one and a half months.
Sony confirmed this sales figure in a recent earnings call.
The expansion and standalone title for PS4 and PS5 launched on November 12, 2020. The game actually hit 4.1 million copies sold by December 31, 2020. This means that there's at least one more month of sales to pile on top of this colossal figure.
When the PS5 launched in the UK, Spider-Man: Miles Morales was by far the biggest launch title for the console. While it wasn't an exclusive, it was a brand new title that many retailers packaged with the new console. The game was one of the first to be developed with the PS5 in mind, making it the perfect showcase game for everything the new console can do.
Interestingly, Spider-Man: Miles Morales didn't manage to hit the same level of launch sales figures as the base game when it was released in 2018. It debuted in third place in the UK sales chart, with 71 percent of all copies sold for the PS5. The title then saw a sales boost of 45 percent around Christmas, pushing it back up the UK chart to sixth place.
The game sold 18,640 copies in Japan in the first four days on the market. This made it the top-selling PS5 game for the region at the time.
Marvel's Spider-Man is now the fastest-selling superhero game in US history. It's also the game with the biggest PlayStation launch ever, driving a profit boost of 65 percent for Sony at the time. As of November, when Spider-Man: Miles Morales launched, the base game had hit 20 million copies sold.
In their latest financial report for the three months ending on December 31, 2020, Sony outlined how 4.5 million PS5 units had been shipped worldwide. The company's game and network division reached a huge $8.4 billion in revenue for that quarter alone as well.