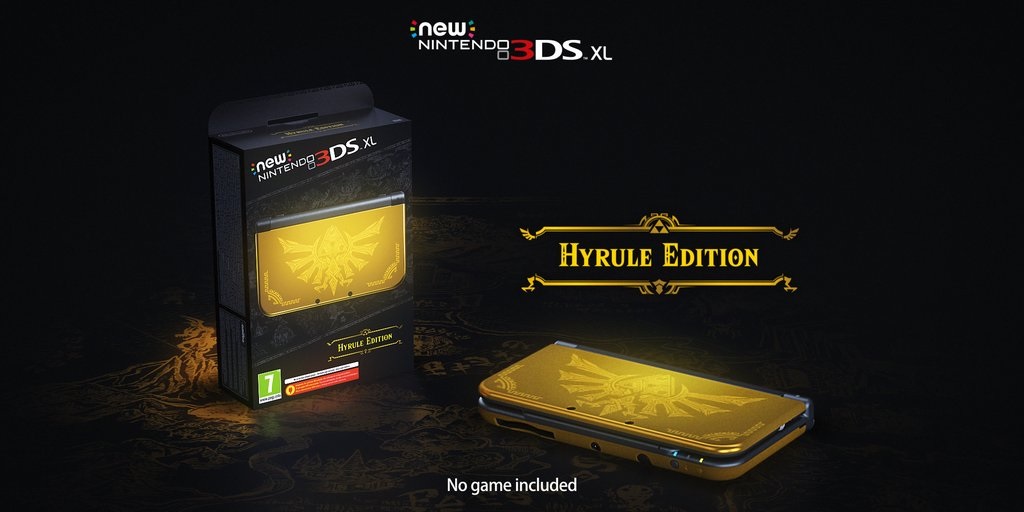 Nintendo has created a specialized 3DS XL handheld to be released in association with the upcoming release of Hyrule Warriors: Legends.
Named the Hyrule Edition, the console will feature a uniquely decorated chassis, gold colored with an embossed Hylian Crest design, a symbol that features heavily in the Zelda games.
Although the special edition 3DS XL is being released alongside Hyrule Warriors: Legends, the handheld will not include a copy of the game. The handheld and game will be released alongside each other, so it may well be worth checking retailers for any deals.
Hyrule Warriors Legends is a spin-off title from the main Zelda series, which will celebrate its 30th anniversary later in 2016. An updated port for 3DS of the Wii U game Hyrule Warriors, the game combines the world of Zelda with the gameplay of the tactical action game Dynasty Warriors.
Developed by both Nintendo and Koei Tecmo, Hyrule Warriors includes aspects of both Legend of Zelda and Dynasty Warriors gameplay, mixing Dynasty Warrior's hack and slash fighting with Zelda's equipment and RPG elements.
A number of game modes are included. The story campaign Legends mode features a full story. The story can be replayed with any character in the Free mode. Additionally, a Challenge mode and Adventure mode include various challenges and objectives.
Copies of Hyrule Warriors: Legends will include a download code to let gamers access unique characters available in the original Wii U game. These are the King of Hyrule, Tetra, Toon Link, Skull Kid, and Linkle, the new female version of Link.
2016 is a significant year for Nintendo games. As well as being the 30th anniversary of Zelda, Pokémon will celebrate its 20th with the release of special edition 2DS handhelds.
The Hyrule Edition 3DS XL will be available for purchase on 24 March 2016. Hyrule Warriors: Legends will release the following day.
Related Topics:
Hyrule Edition
,
Hyrule Warriors: Legend
,
Koei Tecmo
---