Bandai Namco have released a new trailer for SoulCalibur 6 which included a confirmation of the game's release date, October 19, 2018. Before this the game had only ever had a release window of 2018, making this encouraging news for SoulCalibur fans.
The trailer shows off some of the dialogue from the individual stories of a number of different characters. The game is set to revisit the events of the very first SoulCalibur, following returning characters such as Zasalamel, Ivy, Siegfried, Taki, Mitsirugi, Sophitia, Xianaghua, Kilik, and Nightmare. However new characters such as Grøh, and Geralt of Rivia from The Witcher franchise will also be making an appearance, travelling on their own quests to acquire Soul Edge for themselves, or protect it from misuse.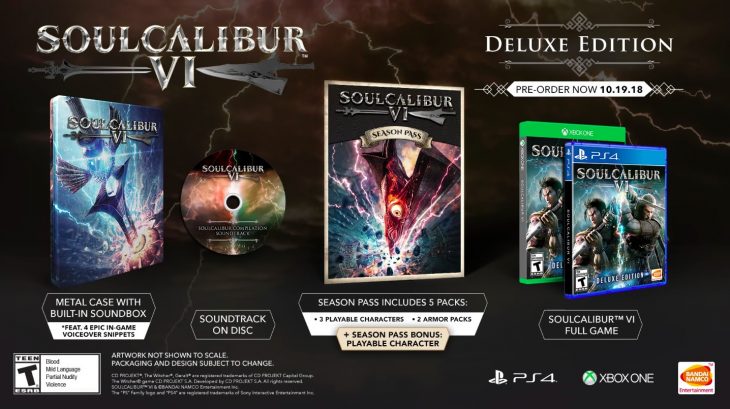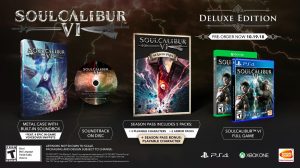 Two new editions of the game were revealed in this new trailer as well, the Deluxe Edition, and the Collector's Edition. SoulCalibur 6 Deluxe Edition includes a steelbook case with built-in soundbox (which will play 4 snippets from characters in the game), the game's soundtrack, SoulCalibur 6 itself, and the game's Season Pass. Those who purchase the SoulCalibur 6 Season Pass will get three DLC characters, 2 armour packs, and a brand new bonus playable character.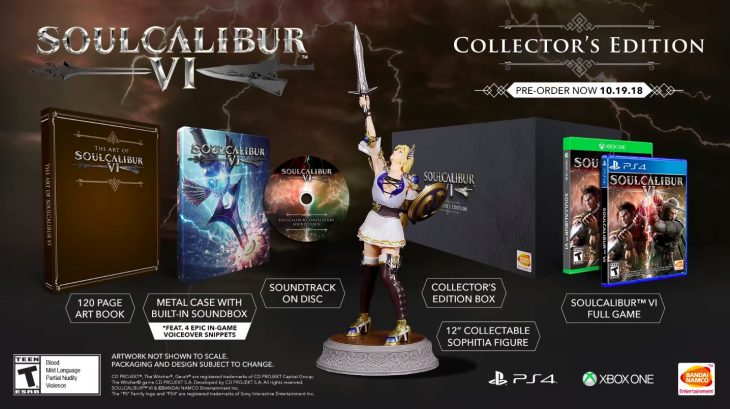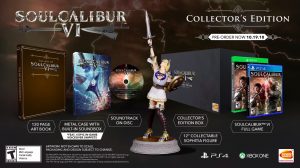 The Collector's Edition of SoulCalibur 6 includes the main game, the steelbook case with built-in soundbox, the game's soundtrack, a 120 page artbook, a collector's box, and a 12" Sophitia collector's figure. Interestingly the Collector's Edition doesn't include the Season Pass, meaning that anyone purchasing it hoping to get the additional content will have to spend even more in order to get it.
The SoulCalibur series is one of the best-known and loved fighting series of all time. The game's have featured a number of cameos from different franchises and genres in the past, including Yoda and Darth Vader from Star Wars, Heihachi from Tekken, and Link from The Legend of Zelda. In SoulCalibur 6 Geralt of Rivia will be a cameo fighter from The Witcher franchise, bringing with him all of the abilities and wit he has in his own games.
Much like with the Tekken franchise, an eSports community has grown around the SoulCalibur franchise, giving players who want even higher stakes from their competitive play somewhere to demonstrate their skills for prizes.