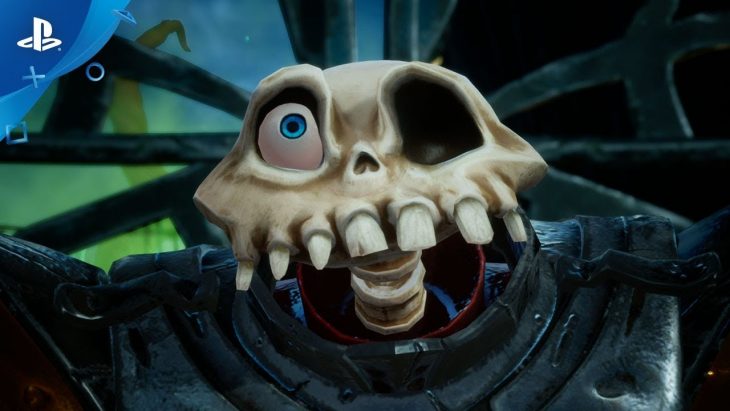 Sony have announced the exact times for their next State of Play livestream event. The event will occur on May 9, 2019, at 3PM Pacific Time, and will feature a look at a new game, the remastered MediEvil, and much more.
In their official post Sony announced that this week's State of Play will be viewable in a number of places, including YouTube, Twitter, Facebook, and Twitch. The show will last for around 10 minutes, but will be packed with detail.
While this week's State of Play event might be shorter than the previous one, it's already got an exciting lineup of content with the extended look at the new MediEvil game. The MediEvil franchise began on the original PlayStation, and the first game even saw a remake release for PlayStation Portable in the form of MediEvil Resurrection. Since then PlayStation fans have often wondered what Sony will do with the franchise in the future, if anything.
The new MediEvil title for PlayStation 4 looks to be a remake of the original game in the same vein as other recent remakes such as Spyro Reignited Trilogy, and Crash Bandicoot N.Sane Trilogy. The game is likely to have been rebuilt from the ground up with 4K textures and many other improvements to make it more palatable for modern audiences.
Sony also say that there will be a new game announcement during this week's State of Play event. So far no details on what this might be have been revealed.
Finally, Sony added that during this week's State of Play event they will reveal updates and make announcements for some existing PlayStation 4 titles. With Days Gone being the most recent PlayStation exclusive title to launch, it's likely that details about upcoming content for the game will be discussed.
Sony Santa Monica recently announced that a documentary following their work on the most recent God of War title will launch on the May 10, 2019. Some details, or at least a longer trailer, could be shown during this week's State of Play event as well.