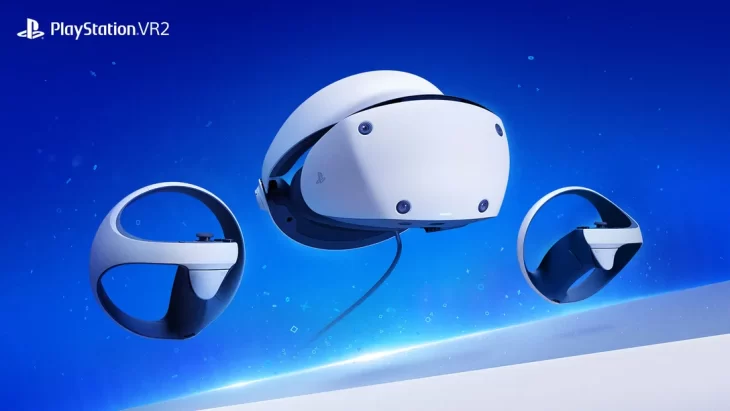 Some big news this week in the world of virtual reality. Sony has just announced the launch date of their upcoming virtual reality system, the PlayStation VR2.
For those of you that don't know what PlayStation VR is, the PSVR virtual reality headset is Sony's fully immersive virtual reality experience. With panoramic 360-degree vision, a custom OLED screen, 3D audio, and PS5 support, PlayStation VR has quickly become one of the leading VR devices on the market.
With the success of the original PSVR and the quality and performance of VR games steadily increasing to breathtaking levels, Sony is extremely enthusiastic about what their new VR headset can offer, as well as the potential of VR for the future as a whole.
The PS VR2 looks to build upon where its predecessor left off with improved player comfort, eye tracking, 4K visuals, 120 FPS, dynamic sound, and more. The PS VR2's controller has also been given an upgrade, with an intuitive orbital design, adaptive triggers, and precision tracking and finger touch detection.
With the PS VR2, players will be able to enjoy over 500 games from the original platform, with many upcoming titles such as the Resident Evil 4 remake and others also being rumored to be playable.
The PlayStation VR2 or PS VR2 for short, is scheduled for release worldwide on February 22, 2023, and Sony is optimistic that there will be no delays this time around. The announcement of pre-orders was also made and available as early as November 15th of this year.
The Sony VR2 system is expected to launch at a standard retail price of €599.99 / £529.99 / $549.99.
The VR2 headset will be available to buy at most participating retail stores or online via the PlayStation store.
That's all the information so far, but stay tuned here for all the latest PlayStation and PS VR2 news.