Sony has announced a new Playstation 4 Pro bundle, containing the new Spider-Man title from Insomniac Games and a Playstation 4 Pro console and controller customized around the theme of Spider-Man.
The new Marvel Spider-Man themed Playstation 4 Pro bundle is the latest in Sony's line of limited edition Playstation 4 consoles. Previously Sony has released other limited edition bundles of Playstation 4 and Playstation 4 Pro consoles with custom designs on the unit and controller it's packaged with, for example the recent God of War edition.

The limited edition Spider-Man Playstation 4 Pro bundle features a Playstation 4 Pro console that is completely red, apart from the Spider-Man logo which is displayed in white on side. This design is quite simple compared to other limited editions versions, the God of War and Monster Hunter editions featured much more complex custom designs. However, Spider-Man has a much wider appeal than other franchises that are specifically restricted to the gaming market, which could be why this console has such a simple design.
The limited edition Spider-Man Dualshock 4 also features quite a simple design. The controller is the same red colour as the Playstation 4 Pro, with all the buttons apart from the touchpad coloured the same white as the Spider-Man logo on the console. It's unfortunate that there is no Spider-Man logo on the Dualshock 4 controller, as there is on the touchpad of the God of War edition controller, because it would complete the design in a way. As its controller looks as though it could be just a red version of the Dualshock 4, not a limited edition Spider-Man one.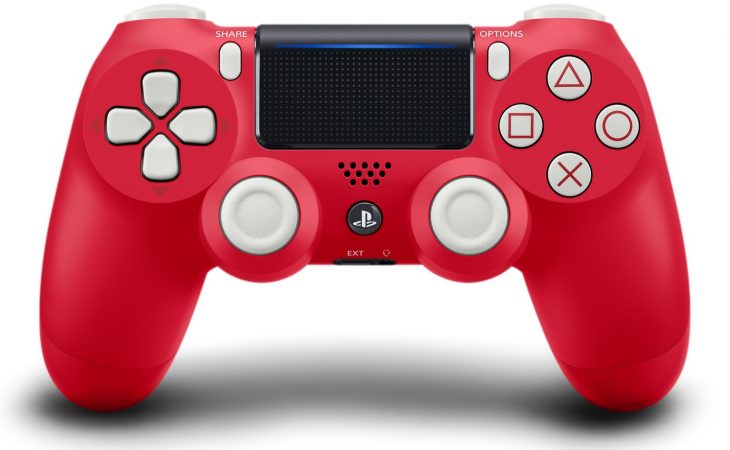 The console was revealed at SDCC 2018 with a brand new trailer for the game. This trailer showed off new story details about the upcoming title, including staple character Norman Osborne, and a brand new villain, Silver Sable and her mercenaries.
From the look of the latest trailer the city seems to be turning on Spider-Man as a group of villains run amok in New York City, causing all kinds of havoc that he's unable to stop because of the sheer volume of it all. This makes you question what other hero or service the city has turned to in the absence of Spider-Man, but we will only find that out when the game, and this console, launch on September 7, 2018.