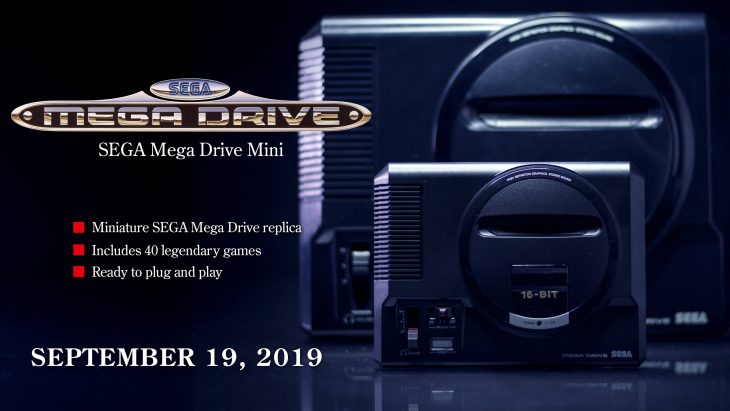 Iconic Japanese gaming giant Sega have further whetted the appetites of retro gaming fans by revealing more titles that will be playable on the Genesis Mini.
Gamers already knew the identity of ten games that will be built into the console, set to launch worldwide on September the 19th this year, and now know a further ten of the 40 games that will be on the machine.
The headline title among the newly revealed games is Sonic the Hedgehog 2, which joins the original Sonic (unveiled as one of the initial ten games) on the console. Sonic quickly became Sega's mascot thanks to the success of the first two Sonic games, with their speedy, 2D platform play making them a serious rival to Nintendo's Mario games.
Earthworm Jim, another popular side-scrolling platform game, was another Genesis launch title to be announced this week, while Streets of Rage 2, a combat game in which you can take out opponents by throwing garbage bins at them, will take many back to their lost childhood.
Disney fans will be pleased to learn that two games featuring Mickey Mouse were also announced for the Genesis Mini. Castle of Illusion Starring Mickey Mouse and World of Illusion Starring Mickey Mouse and Donald Duck will be built into the console at launch.
The remaining five games announced by Sega this week are: Thunder Force III, Super Fantasy Zone, Shinobi III, Contra: Hard Corps and Landstalker.
The Genesis Mini (which will be launched in Europe as the Mega Drive Mini) will retail at $80 in the US, £70 in the UK and AU $140 in Australia. Its appearance resembles the original Genesis, though the Mini version will be 55% smaller. The console box will also contain, according to GameSpot, "a power adapter, two replica three-button USB controllers, one USB to micro-USB power cable, and one HDMI lead."
Sega will hope the Genesis Mini can follow the successful lead of Nintendo, whose NES and SNES Classic consoles sold well. Sega fans will eagerly await details of the remaining 20 games for the Genesis Mini.