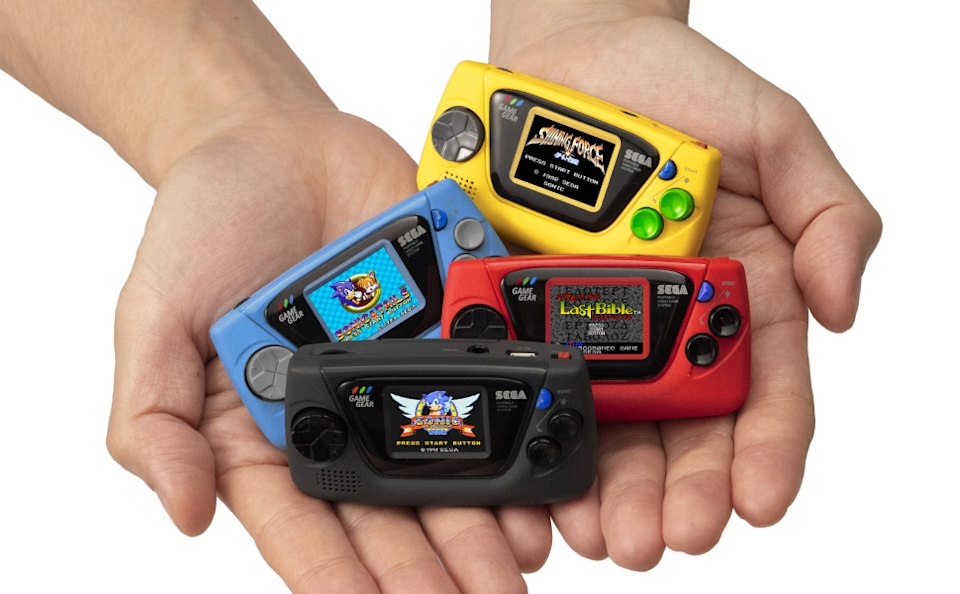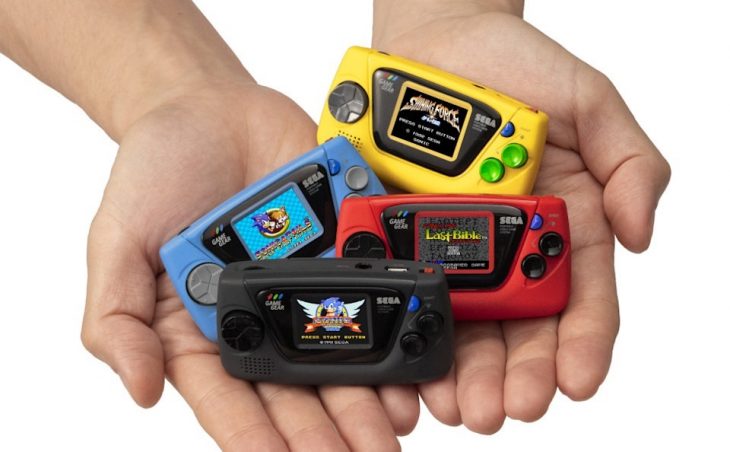 As part of their 60th-anniversary celebrations, Sega has revealed that they will be selling four brand new consoles, called Game Gear Micros.
There are four versions of the console in total, with each one offering four different games. Any collectors will probably try to purchase all four consoles, since this will get them all sixteen games on what is probably going to be a limited number of these consoles.
The black Game Gear Micro model comes with Sonic the Hedgehog, Puyo Puyo 2, Out Run, and Royal Stone.
The blue Game Gear Micro model comes with Sonic Chaos, Gunstar Heroes, Sylvan Tale, and Baku Baku Animal.
The yellow Game Gear Micro model comes with Shining Force Gaiden: Ensei – Jashin no Kuni he, Shining Force: The Sword of Hajya, Shining Force Gaiden: Final Conflict, and Nazopuyo Aruru no Ru.
Finally, the red Game Gear Micro model comes with Revelations: The Demon Slayer, Megami Tensei Gaiden: Last Bible Special, The GG Shinobi, and Columns.
Each device is 80mm x 43mm x 20mm, and features a 1.5-inch display. It has a single mono speaker as well as a headphone jack, and uses two AA batteries, though it can also be charged with a USB.
The tiny 1.5-inch display is smaller than that of the Game Boy Micro, which was 2-inches. Currently it is known that if you purchase a pack of all four consoles for $250, you will also get a micro version of the Big Window, another Sega product.
The Game Gear Micros are available to pre-order in Japan right now, and will ship on the 6th of October 2020. No word has been given on a western pre-order or release date yet, but one should come soon given how popular the product is likely to be.
Mini consoles are somewhat of a trend with games companies. With the colossal success of the NES and SNES Classic consoles, Sony launched a PlayStation Classic. Sega has even released a Mega Drive Mini in the past. These new Game Gear Micros are a way for gamers to experience classic games without the need to purchase a retro console, which is probably more expensive at this point.