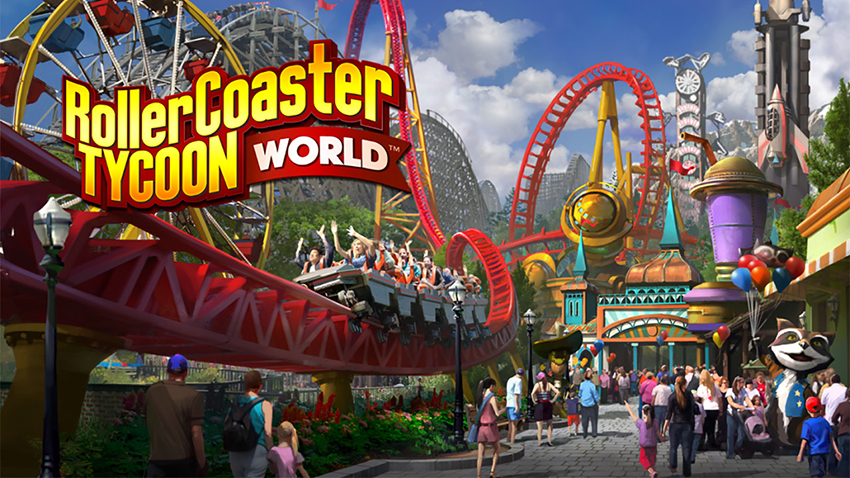 After a decade-long hiatus, the cult classic theme park simulator is imminently awaiting its latest edition's debut on Steam Early Access.
The game's publisher, Atari, is preparing to bring RollerCoaster Tycoon World to the mid-development retail platform while continuing to fix bugs and iron out functionalities in the game.
Originally releasing in 1999, the RollerCoaster Tycoon series became a sleeper hit for its unique gameplay, in which players can design, build and manage their own amusement parks. Players had to take into account various aspects of visitor satisfaction such as fun, hunger, thirst, park cleanliness and security.
In a press release — reported by GameSpot — an Atari spokesperson said that RollerCoaster Tycoon World still has a lot of work to be done before it is in a state ready for full released. Atari said that as the game nears completion, they will be able to announce a proper release schedule.
A number of features will be offered in the Early Access edition of RollerCoaster Tycoon World, all of which will be subject to developmental changes. Three main game modes will be playable in the game: Campaign mode, Scenarios, and Sandbox. A current total of ten different types of coaster will be included, as well as over thirty flat rides. These can come in four different types of theme—generic, sci-fi, adventure and western.
The Early Access edition will also feature a terrain editor, and will let players test the user-generated content creator that works through the Steam Workshop.
Atari's decision to launch the game on Early Access came as a result of a closed beta the developer has been running since the start of the year. They realised that insightful community input would be a vital boon to the development of the game.
RollerCoaster Tycoon World is set to hit Steam Early Access on 30th March 2016.
Related Topics:
Atari
,
RollerCoaster Tycoon World
---