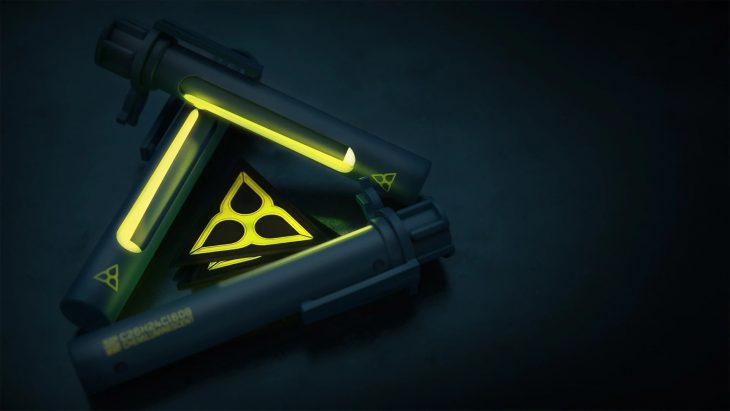 Yves Guillemot, CEO for Ubisoft, has indicated that Tom Clancy's Rainbow Six Quarantine is going to release before April 2020.
So far details on Rainbow Six Quarantine, the spin-off title in the popular Rainbow Six tactical FPS series, have been light. While it's possible to sign up to be a beta tester for the game, no word on when it will release has been confirmed. However, Yves Guillemot seems to have given a fairly specific window for 2020 when Rainbow Six Quarantine will launch.
In a recent financial call, Guillemot explained that Rainbow Six Quarantine is planned for release before the end of the current financial year. This effectively equates to any time before the end of March 2020.
Ubisoft has a tendency to release at least one game during the first three months of the year, a release window that often leads to games selling rather well due to poor competition. Other Ubisoft releases, Gods and Monsters and Watch Dogs Legion, are already planned for launch on February 25, 2010 and March 6, 2020 respectively, so it would fit that Rainbow Six Quarantine will release around this time as well.
Other than these details, very little is known about Rainbow Six Quarantine. The game was announced during E3 2019, but the trailer showed no gameplay, and the only explanation for gameplay was that this would be a co-op tactical FPS title.
Some Rainbow Six Siege fans believe that Rainbow Six Quarantine will follow in the footsteps of the Outbreak mode that briefly hit the main game in 2018. The mode saw Operators from Rainbow Six Siege take on specific missions filled with infected enemies. The game mode was very similar to the Left 4 Dead games from Valve.
Should Rainbow Six Quarantine follow in the footsteps of Rainbow Six Siege Outbreak Mode, then fans of the series will be very happy. It's possible that Ubisoft is planning a similar content schedule for Rainbow Six Quarantine as the one used in Rainbow Six Siege, with new Operators introduced in seasons throughout the year. Passes for all content for the entire year could be a part of the content plan for Rainbow Six Quarantine as well, but more won't be known until Ubusoft is ready to reveal it.