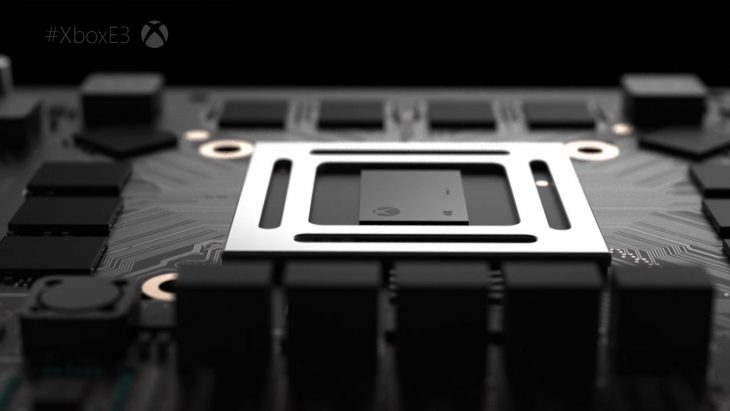 Microsoft has confirmed in an interview with Windows Central that the new Xbox, codenamed 'Project Scorpio', will have an internal power supply unit just like the Xbox One S. However, more details have followed that could indicate the console contains 4K DVR Game Capture capability.
The Xbox One S shipped with an internal PSU, and the upgrade from the bulky external power supply unit was a welcome one to Xbox fans. This change makes news of Project Scorpio following suit less than surprising, but good news for Xbox fans nonetheless.
Project Scorpio will also have HEVC and VP9 codecs for decoding 4K video streams from services such as Netflix. The console will also use the HEVC codec for encoding 2160p, 60 frames per second video for Game streaming and DVR. Microsoft has been testing streaming 4K video on their Beam streaming service, which will likely be the home of Project Scorpio streams. Project Scorpio will also allow for clip recording at the same resolution, which is a huge improvement to the Xbox One's 720p 30 frames per second.
For YouTubers, or anyone looking to get into the YouTube scene by creating gaming videos, Project Scorpio presents a massive opportunity. Not only will the console be the latest on the market at time of release, it will be a 4K recording and streaming solution. Capturing gameplay, audio, commentary, and video of a gamer's face all at once can be an expensive hobby, even more so if that gamer is seeking to record full 4K gameplay. Project Scorpio sounds like an all in one solution that won't cost the Earth for anyone who wants to record or stream 4K gameplay.
Microsoft are expected to unveil Project Scorpio at E3 2017, alongside a host of launch titles expected to release with the console. The question on everyone's minds is not only when will the console release, or what games will be available for it, but what will they be able to do that's different to the Playstation 4, Xbox One, or even a PC?