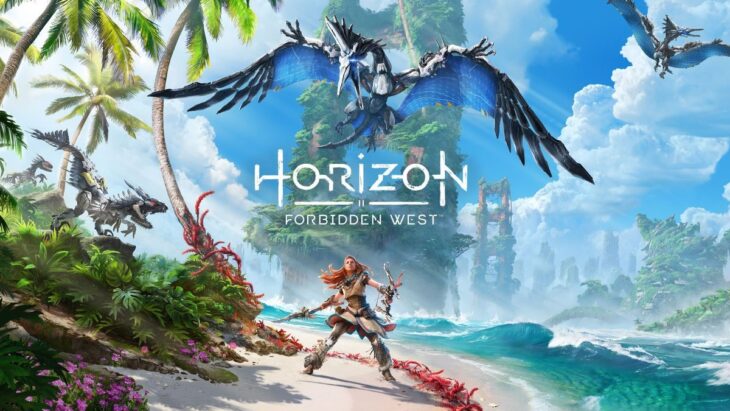 Sony has just announced that they are going to create Aloy's Forests all over the world as a part of their big plans for the launch of Horizon: Forbidden West.
Aloy is the name of the protagonist of the Horzion series of video games, and she will be making her return this week on both PlayStation 5 and Playstation 4 consoles. According to Sony, the Forests project reflects the themes of the Horizon games, and the launch of the game is created in a way to encourage players to collect trophies and complete tasks. In return, Sony will plant trees at various locations and help with the restoration of natural habitats.
Sony will be partnering up with various projects at different locations including the US, UK, France, Germany, Canada, and New Zealand and the initiative will be supported by Play4Forests which is a part of the Playing for the Planet Alliance project, backed up by the UN.
In the United States, Sony will be partnering up with the Arbor Day Foundation and will plant a tree for every player who manages to obtain the 'Reached the Daunt' trophy, maxing out at 288 000 trees. According to Sony, these efforts will help complete multiple reforestation projects in California, Florida, and Wisconsin.
Sony will also be teaming up with the Eden Project in the UK which will result in the sowing of the 12-acre wildflower habitat in Lancashire next month.
Horizon: Forbidden West artwork has been popping up all over Aukland in New Zealand done by the street artist Flox. Sony has agreed to plant a tree for each social share of the artwork with the goal of planting a total of 1000 trees.
In France, Sony will be teaming up MyTree and will plant one tree for every five 'Reach the Daunt' trophies that players who have opted in manage to achieve. The maximum amount of trees for this project is 10 000.
Sony's partner in Canada will be the WWF and together they will be working on rehabilitating seagrass on the coast of British Columbia with Sony donating CAD$1 for every sold copy of the game with the limit at $100 000.
In Germany, Sony will be working together with Schutzgemeinschaft Deutscher Wald (SWD) with the aim of planting a tree for every trophy shared on Twitter via #AloysWald with a maximum of 5000 trees.
Sony currently aims to have no environmental footprint made during the lifecycle of their consoles and business by the year 2050. Sony Interactive Entertainment has stated that it has purchased carbon offsets from the Gold Standard organization equivalent to emissions arising from 10 million hours on PlayStation consoles.